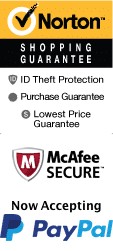 The Tupelo Mississippi Birthplace of Elvis Presley Day Trip
3734 Elvis Presley Blvd Memphis , TN 38186-0508

The Tupelo Mississippi Birthplace of Elvis Presley Day Trip is no longer available.
True Elvis Presley fans can experience what it was like for the King growing up with an awesome day trip tour from Memphis to his birthplace in Tupelo, MS. The tour is all-encompassing and truly gives a unique insight into the life of this rock 'n roll legend.
Hop aboard a comfortable luxury coach where you'll be able to indulge in comfort on your way to your destination. The guide is knowledgeable about the King, so you'll have a blast learning about his life and celebrating his music before you arrive in Tupelo!
Itinerary:
Elvis' Birthplace Home - Once you are in Tupelo, the real interesting fun begins! Here, you'll be able to visit the actual birthplace of Elvis Presley - a small home that is now on the National Historic Register. It was built by his father for only $180 at the time and is now dedicated to preserving the story, music, and history of Elvis. Guests will be able to also explore the Elvis Presley Museum, the Assembly of God building where Elvis Presley worshipped as a kid, and the "Walk of Life" Trail. Other notable sights include the "Elvis at 13" statue and the Elvis Story Wall and Fountain of Life.
Tupelo Hardware Company - Next, guests will be able to visit the local hardware store. This is important to Elvis' life and career because it was where his mother, Gladys, bought him his first guitar.
Driving Tour of Tupelo - Explore the city that was once home to the musical legend while relaxing and hearing some awesome stories about the King himself. Along the way, guests will be able to see The Tupelo Fairgrounds, Elvis Homecoming Statue, and the Elvis' schools.
Along the way, visitors will also be able to enjoy a boxed lunch featuring a salad or sandwich, bottled water, potato chips, and a cookie before heading back to Memphis. This 8-hour adventure is a great way to gain new insight and to discover the lesser-known aspects of Elvis Presley's Life, making it perfect trip from Memphis for a true Elvis fan!
Frequently Asked Questions for The Tupelo Mississippi Birthplace of Elvis Presley Day Trip:
What is included in the admission price?

Includes roundtrip transportation and a boxed lunch.

Is there any walking involved?

Yes. There is approximately less than 2 miles of walking at the various places.

Approximately how long does The Tupelo Mississippi Birthplace of Elvis Presley Day Trip last?

The entire experience lasts approximately 8 hours. This includes the approximately 3.5 of transportation.

For what ages is the tour appropriate?

Great for all ages.

What type of dress & footwear are recommended?

Wear comfortable clothes and walking shoes.

Is photography / video recording allowed on The Tupelo Mississippi Birthplace of Elvis Presley Day Trip?

Yes.

Are any meals included?

Yes. There is a box lunch included.

Where does the tour meet?

Graceland @ 3734 Elvis Presley Blvd