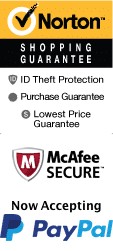 Mackinac Island Tour Package
Island life, beautiful architecture, and history awaits you all at Mackinac Island!
This stunning island has been a tourist destination since the late 1800s. Because of its intriguing historic buildings and the significance of the island, it is officially on the National Register of Historic Places. Sightseeing, outdoor fun, and more combine to create a memorable getaway for all who visit.
>>MORE: Things to Do in Mackinac Island
Enjoy fascinating historical homes, self-guided tours of grand hotels, and sightseeing endeavors all in one place! Mackinac Island is absolutely spectacular, offering up a unique time. This island is located on Lake Huron and does not allow motor vehicles to operate on it! By catching the ferry, you will be whisked away for a look into the past and fun adventures.
>>MORE: Take a Carriage Ride in Mackinac Island
About the Mackinac Island Tour Package
Visit Mackinac Island for a touring experience through the historic city that the whole family can enjoy! The package itself includes three nights of lodging, which allows you to completely customize your adventures on the island. You will also get admission onto the Mackinac Island Carriage Tour.
About the Included Great Lakes Shipwreck Museum & Whitefish Light Station Admission
Explore the unique history of Mackinac Island and its maritime legacy at the Great Lakes Shipwreck Museum & Whitefish Light Station Admission. Guests are certain to enjoy browsing real artifacts and learning about shipwrecks including the mystery of the Edmund Fitzgerald shipwreck.
About the Included Lodging
With three nights in the hotel of your choice, you're sure to get the fullest touring experience. Choose your room from over 30 wonderfully relaxing hotels to ensure you get the rest you need before another day of adventure on your vacation in Mackinac Island!
>>MORE: Mackinac Island Lodging
Enjoy an unforgettable time the next time you visit Mackinac Island, which will allow visitors of all ages to take part in everything from sightseeing to outdoor adventures. This package includes two three nights of lodging allowing you to add your selected activities along with your admission to Great Lakes Shipwreck Museum & Whitefish Light Station.
Frequently Asked Questions:
---
---
---
Customize a package with this form: