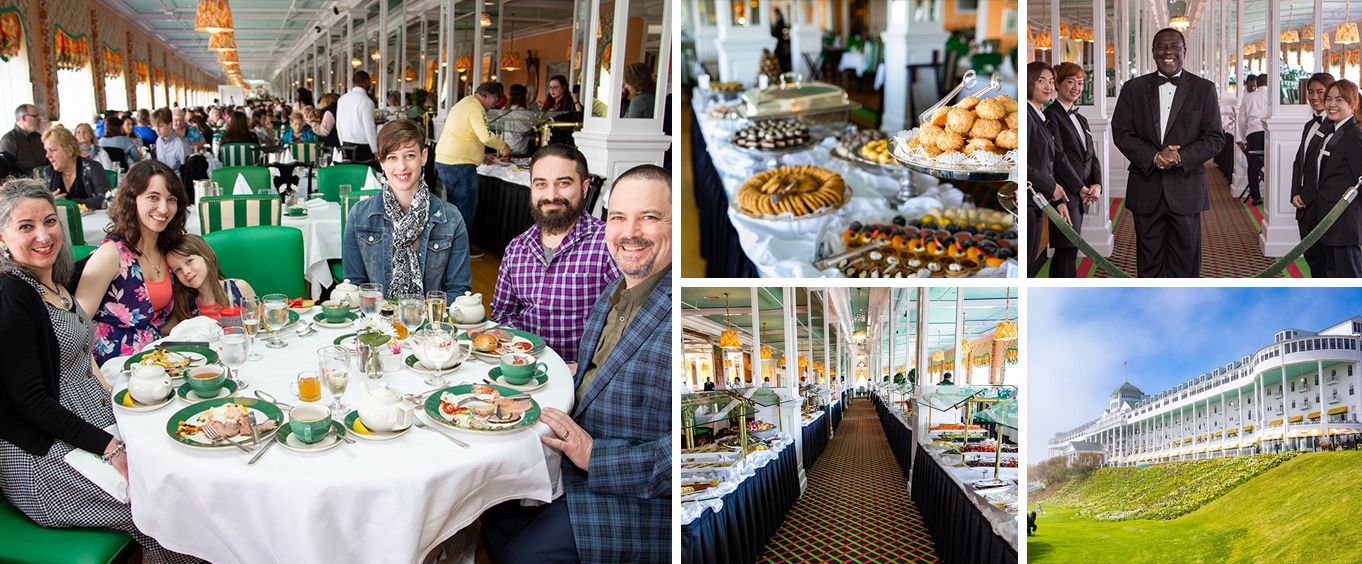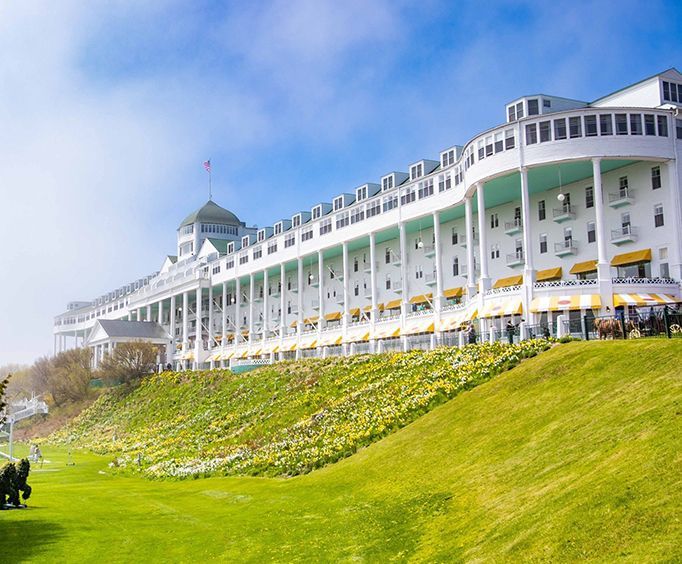 A Visit to Mackinac Island's Grand Hotel
Enjoy an incredible two night's lodging and vacation on Mackinac Island with a visit to the famed Grand Hotel, along with a delicious Luncheon Buffet.

Create This Package in 3 Easy Steps:
1. Choose Dates & Times for Your Activities
2. Select Your Lodging from Over 15 Hotels
3. Confirm & Checkout
Details

2 Nights' Lodging in your choice of over 15 hotels.

Grand Hotel Luncheon Buffet and Self-Guided Tour

Prices Starting at:
Ages 19 and Up: $169.00
Ages 18-19: $68.39
Ages 11-17: $45.72
Ages 5-10: $39.24
Ages 0-4: Free
Description
The Grand Hotel was established in 1887 and boasting the world's longest front porch. The Grand Hotel front porch is a legendary landmark immortalized in Hollywood movies and frequented by lovers of all ages. The Grand Hotel has attracted a long list of notable visitors including five United States Presidents and author Mark Twain. You can enjoy a self-guided tour of the grounds and explore the public areas of the hotel, the stables, and the fascinating gardens adorning the property.
In addition, you will get to enjoy a buffet lunch fit for royalty. Not only will you be treated to exquisite salads, mouth watering seafood, and a host of other hot entrees, but you will also have a choice of over 20 different types of dessert! Enjoy the grace and elegance of the Grand Hotel on your Mackinac Island vacation.
With your choice of accommodations in Mackinac City or on the island itself, you can be sure to get the most of your vacation in this wonderful area. Make your reservations today!