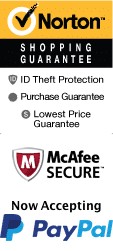 A Visit to Mackinac Island's Grand Hotel
Take a trip to one of the most famous hotels visited by presidents, authors, and celebrities with the Visit to Mackinac Island's Grand Hotel Package!
Visiting Mackinac Island is a completely unique experience! Located on the sparkling waters of Lake Huron, this island has been known for its resorts and fun activities since the late 1800s. There are so many historic landmarks that the entire island is considered to be a National Historic Landmark, and most of the area is preserved for the beautiful wildlife of Mackinac Island State Park. From cultural events to resort stays and architectural wonders, Mackinac Island offers a memorable vacation destination.
>>MORE: Things to Do in Mackinac Island
Sightseeing
Sightseeing in Mackinac Island is plentiful. As mentioned, the entire island is brimming with historical significance. In fact, there are no cars allowed on the island! You will feel like you are transported back in time among beautiful Victorian-era buildings and famous landmarks such as Fort Mackinac, the Grand Hotel, Round Island Lighthouse, Mackinac Bridge, and the wildlife of Mackinac Island State Park. Sightseeing adventures on the island include Mackinac Island Carriage Tours, and guests can make it a point to visit the Great Lakes Shipwreck Museum & Whitefish Point Light Station during their trip.
>>MORE: Carriage Tours on Mackinac Island
About the Visit to Mackinac Island's Grand Hotel Package
Enjoy an incredible two night's lodging and vacation on Mackinac Island with a fun Mackinac Island Carriage Tour.
About the Included Mackinac Island Carriage Tour
Experience the fairy tale-like atmosphere of Mackinac Island with a carriage tour through the area. This hour and forty-five minute long experience takes guests on a horse-drawn carriage ride where they will see places such as the Historic Downtown area, Grand Hotel, Wings of Mackinac Tropical Butterfly Conservatory, and a drive by historic places like Fort Holmes and Fort Mackinac Post Cemetery.
In addition, you will get to enjoy a buffet lunch fit for royalty. Not only will you be treated to exquisite salads, mouth watering seafood, and a host of other hot entrees, but you will also have a choice of over 20 different types of dessert! Enjoy the grace and elegance of the Grand Hotel on your Mackinac Island vacation.
About the Included Lodging
With your choice of accommodations in Mackinac City or on the island itself, you can be sure to get the most of your vacation in this wonderful area. Make your reservations today and select the features and amenities that suit the trip of your dreams!
>>MORE: Lodging in Mackinac Island, MI
Explore the historic island among some of the finest activities during your trip to Mackinac Island! With two nights of lodging at your choice of hotels as well as the Mackinac Island Carriage Tour.
Frequently Asked Questions:
---
---
---
Customize a package with this form: