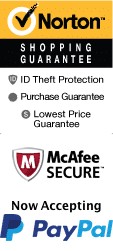 Straits of Mackinac near Mackinac Island, MI
The Straits of Mackinac a major shipping lane providing passage for raw materials and finished goods. Before the railroads reached Chicago from the east, most immigrants arrived in the Midwest and Great Plains by ships on the Great Lakes.
The straits is five miles wide at its narrowest point, where it is spanned by the Mackinac Bridge. Before the bridge was built, car ferries transported vehicles across the straits. Today passenger-only ferries carry people to Mackinac Island, which does not permit cars. Visitors can take their vehicles on a car ferry to Bois Blanc Island.
Islands in the Straits of Mackinac include the two populated islands, Bois Blanc and Mackinac, and two that are uninhabited: Round and St. Helena islands. At 11 miles in length, Bois Blanc is the largest island in the Straits.
The straits are shallow and narrow enough to freeze over in the winter. Navigation is ensured for year-round shipping to the Lower Great Lakes by the use of icebreakers.