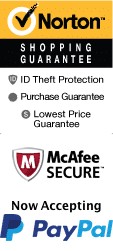 JoAnn's Fudge in Mackinac Island, MI is an old fashioned-style sweet shop that specializes in making smooth and creamy fudge.
In addition to offering more than two dozen basic flavors of their world-famous fudge, this charming store also features salt water taffy, turtles, peanut brittle, ice cream, specialty coffees, and more. Besides this store, there are two other JoAnn's Fudge stores situated on Mackinac Island.
This delightful fudge store in northern Michigan makes its delicious fudge fresh daily, and uses fresh cream and butter, with no preservatives or artificial ingredients added. Chocolate macadamia, maple walnut, peanut butter, and raspberry truffle are some of the scrumptious fudge flavors that are on the menu, and several sugar-free varieties are also available.
JoAnn's Fudge originally opened its first store on Mackinac Island in 1969. The business is still family owned and operated, and the fudge is still slowly cooked in large copper kettles, then cooled on big marble slabs. Much of the fudge-making processes at this MI attraction are visible to customers in the store.
Located near St. Ignace, MI and Petoskey, Mi, Mackinac Island is a popular tourist destination spot during the summer months. When you're in the northern Michigan area, try to make a point of stopping at Mackinac Island, and JoAnn's Fudge. Staff members at this fudge store are friendly, a large selection of items is offered, and prices are reasonable. Another great thing about visiting JoAnn's Fudge in Mackinac Island, MI, is that free samples of all fudge varieties are always provided.