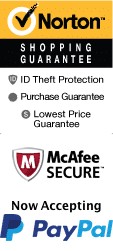 Historic Downtown Mackinac Island, MI
The following tours visit Historic Downtown Mackinac Island:
5/21/2023 - 10/21/2023
Take off on a relaxing horse-drawn carriage tour for the perfect start to your vacation as you explore the many sights including popular landmarks such as Arch Rock and the Avenue of Flags.
Once the hub of the bustling furs trade, Mackinac Island served as a hotspot for retail purposes for decades upon decades of trapping enthusiasts looking to sell furs and more. Today, it hosts re-enactments from British 1770s occupation and the American Revolution era. A National Historic Landmark, Historic Downtown is accredited by American Association of Museums.
Today, in the downtown area of the island, you can take a self-guided venture inside five historic buildings Mackinac Island Historic Downtown Buildings include the Dr. Beaumont Museum/1820 American Fur Company Store, Biddle House, the Blacksmith Shop, McGulpin House and Mission Church that were part of the early 19th booming industry. Experience a mix of fascinating history, interactive displays and memorable artistic workshops.