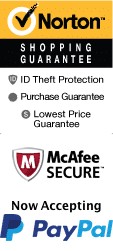 Helpful Mackinac Island Vacation Information
ORDERING INFORMATION
Book by Phone:
1-800-987-9852
Book Online:

Set in the Straits of Mackinac, which separate Michigan's upper and lower peninsulas, Mackinac (pronounced Mack-i-naw) Island is one of the loveliest destinations in Michigan. Mackinac Island State Park constitutes 80% of the island, and cars are prohibited here. Visitors get around on foot, bicycles, and horse-drawn carriages. The lack of modern transportation helps cultivate the sense of 19th-century nostalgia pervading the island, a veritable repository of beautifully restored Victorian homes.

Mackinac Island Info - How Big is Mackinac Island?

County: Mackinac

Land area: 4.4 square miles

Zip code: 49757

Mackinac Island is three miles long (to the east and west) and two miles wide (to the north and south). The circumference of Mackinac Island is 8 miles.

Mackinac Ferry Services

Arnold Transit

Shepler's

Star Line Ferry

Mackinac Island Weather and Climate:

Average daily temperature — Jan: 18.3° F; July: 67.4° F

Average annual rainfall — 27.3 inches

Average annual snowfall — 111.8 inches

Distances to other Metropolitan Areas from Mackinac Island:

Buffalo, NY — 635 miles

Chicago, IL — 390 miles

Cincinnati, OH — 520 miles

Cleveland, OH — 430 miles

Detroit, MI — 280 miles

Indianapolis, IN — 460 miles

Milwaukee, WI — 360 miles

Pittsburgh, PA — 570 miles

Toronto, Canada — 470 miles

Mackinac Island Safety Phone # and Major Nearby Hospitals:

Ambulance: 911; Police: 911; Fire: 911

Mackinac Straits Hospital (About 9 Miles; Saint Ignace, Mi)

Cheboygan Memorial Hospital (About 22 Miles; Cheboygan, Mi)

Northern Michigan Hospital (About 41 Miles; Petoskey, Mi)

Mackinac Island Top Tourism Draws and Seasons:

Horse-drawn carriage rides

Bicycling

Hiking

Fudge sampling along Main Street

Sailing cruises

Fishing charters

Hayrides

Golfing: The Jewel, The Woods, Wawashkamo Golf Courses

Cross country skiing (winter)

Mackinac Island Major Shopping Areas:

Main Street: boutiques, gift shops, fudge shops, art and antiques

Mackinac Island Major Dining Areas:

Main Street

The French Outpost Restaurant

Waterfront Patio Caf'

The Jockey Club

Mackinac Island Famous Landmarks & Historic Places:

Grand Hotel

The Michigan Governor's Summer Residence

Fort Mackinac

Colonial Michilimackinac — located in nearby Mackinaw City, on the mainland

Old Mackinac Point Lighthouse

Mackinac Island State Park & Arch Rock

Sugar Loaf limestone stack formation

Skull Cave Formation

Devil's Kitchen Formation

British Landing Nature Trails

Beaumont Memorial

Biddle House

Benjamin Blacksmith Shop

Indian Dormitory

The Stuart House Museum of the Astor Fur Post

McGulpin House

Fort Holmes

Grand Hotel Stable and Carriage Collection

Mackinac Island Famous Natives and Residents:

Nine successive Michigan state governors at The Michigan Governor's Summer Residence

Dr. William Beaumont, famous physician who became one of the first to study the human digestive system

Notable Moments in Mackinac Island History:

1670 — French explorer Marquette, in his letter from Mackinac Island, wrote: "We ourselves have also wintered here (Michilimackinac Island) in order to make the arrangements for establishing the Mission at St. Ignace."

1759 — After the British conquest of Canada in the Battle of Quebec on the Heights of Abraham in 1759, "all of the country around" came under the English flag.

1780 — The British paid the Chippewas, the proprietors of Mackinac Island, 5000 pounds in exchange for their permission to the British constructing a fort on Mackinac Island.

1783 — Fort Mackinac is completed. 1783 Following the Revolutionary War, the Treaty of Paris in 1783 ceded Mackinac Island to the colonies, but the British did not evacuate Fort Mackinac for St. Joseph Island until 13 years later, 1796.

1795 — While the delivery of Mackinac Island and the post from the British to the United States was pending, U.S. General Wayne effected the Treaty of Greenville with the Native Americans, in 1795. By that Treaty, the Native Americans ceded to the United States a tract of land on which Fort Michilimackinac then stood.

1887 — The Grand Hotel opens

1895 — After the Civil War About 50 - 60 men had been serving at the Fort until 1895, when the United States abandoned the Fort and gave it and 1100 acres to the State of Michigan.

1957— Mackinac Bridge was built.

Interesting facts about Mackinac Island:

Mackinac Island is reachable only by boat or plane. Ferries depart either Mackinaw City or St. Ignace, MI. The Island also has its own airport with a 3,500-foot runway for private and charter flights.

The modes of transportation on Mackinac Island are limited to foot, bike and horse-drawn carriage, as there are no automobiles allowed on the island. Cars were banned in 1898.

The Grand Hotel features 385 guest rooms, and no two are decorated the same. Five U.S. Presidents have lodged at The Grand, and the famous movie Somewhere in Time, starring Christopher Reeve and Jane Seymour, was filmed on the grounds. The Grand Hotel also has a 660-foot long porch — the world's longest porch.

No one who lives on Mackinac Island has a mailing address: all mail simply goes to the Post Office, where each resident goes to pick up his or her mail.

The Old Mackinac Point Lighthouse is one of 18 lighthouses in a 20-mile radius, the highest concentration of lighthouses in the country.

Arch Rock is a picturesque limestone formation that stands 150 feet above Lake Huron. Spanning 50 feet wide, Native American legend has it that the natural bridge is the gateway to Gitchie Manitow, the Chief of all Indians.

"Fudgie" is a term of endearment given to all tourists who come to Mackinac Island. Usually most everyone buys fudge; hence the name.

Mackinac Island Population and Demographics:

Population (year 2000): 523

Males: 273 (52.2%), Females: 250 (47.8%)

Median resident age: 41.0 years

Median household income: $36,964 (year 2000)

Median house value: $170,000 (year 2000)

Races in Mackinac Island:

White Non-Hispanic (75.3%)

American Indian (23.7%)

Two or more races (5.4%)

Hispanic (0.6%)

Ancestries: German (23.9%), Irish (16.6%), English (11.9%), French (8.8%), Polish (6.3%), Scottish (5.2%).

Mackinac Island Nearest Colleges and Universities:

Lake Superior State University (About 47 Miles; Sault Ste Marie, MI)

Northwestern Michigan College (About 101 Miles; Traverse City, MI)

Northwood University (About 157 Miles; Midland, MI)

Central Michigan University (About 159 Miles; Mt Pleasant, MI)

Ferris State University (About 160 Miles; Big Rapids, MI)

Saginaw Valley State University (About 164 Miles; University Center, MI)

Delta College (About 164 Miles; University Center, MI)

Mackinac Island Economy & Business — Notable Companies based in Mackinac Island:

Industries providing employment: Educational, health and social services (21.6%), Retail trade (15.7%), Arts, entertainment, recreation, accommodation and food services (15.7%), Professional, scientific, management, administrative, and waste management services (13.1%), Transportation and warehousing, and utilities (10.2%).

The Island opens for business during the first week of May.
how big is mackinac island mackinac island size size of mackinac island