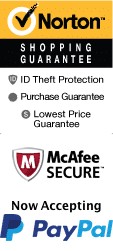 Casio Factory Outlet in Lancaster, PA
Located at Las Vegas Boulevard, the Casio Factory Outlet is a one-stop-shop for all your gadgetry and electronics needs, where you can browse through an eclectic assortment of some of the most popular merchandise Casio has to offer.
Digital photography enthusiasts can take their pick from attractively priced digital cameras, while sports aficionados can time their jogging, swimming and biking to perfection with the signature Casio Atomic Solar G Shock Watches.
You can even take a look at the gamut of office accessories the company encourages you to upgrade to, steering your business and organizational skills to new heights. These include nifty label printers, cutting edge projectors and disc label printers.
Aspiring musicians can also update their keyboards to the newest compact versions, or even the workstation series which offer a mind-boggling assortment of features.
Casio also has their very own range of cell phones, offered at significantly discounted rates at the outlet store. Students will undoubtedly revel in the user-friendly calculators and dictionaries this store has to offer, which is available in both desktop and basic variants.
Whether it is a thoughtful gift you are looking for , or organizational tools to simplify your professional and personal life, you can be sure to find something that suits your tastes and needs like none other at the Casio Factory Outlet.