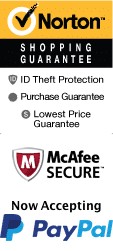 Weekend Vacation Ideas for Dutch Amish Getaways in Lancaster, PA
ORDERING INFORMATION
Book by Phone:
1-800-987-9852
Book Online:
Lancaster is the perfect destination for a short getaway or a weekend excursion. The history and culture of the area can be experienced in a two day trip if you know where to go and what to look for . Below are some examples of how you can make the most of your time.

To Experience the Amish Culture in Lancaster
Amish Farm and House. Spend a day learning the customs of the Old Amish Order. The Amish Farm and House is an authentic working farm that will start you off with a guided tour of an authentic Amish home. Then tour the grounds of the real 25-acre working Amish farm. It's a fun and interesting way to learn about the unique lifestyle of the Amish people.

For the History Buff
James Buchanan's Wheatland. Spend an afternoon touring the historic grounds and home of the 15the President of the United States of America. Explore the rooms of the mansion with its period furnishings and the carriage house and outbuildings of the manicured grounds.
Fulton Opera House. Spend the evening taking in a performance at the Fulton Opera House. This historic opera house dates back to 1852 and is a National Historic Landmark.
Demuth Foundation and Gardens. Come tour the 18the century home of artist Charles Demuth. Charles Demuth was born in 1883 and passed on in 1935. His home, garden and studio have been restored and feature an art gallery. The site also is home to the oldest tobacco shop in the country.

Must-See Attractions in Lancaster
Central Market. Visit the country's oldest farmer's market. Here you can purchase foods that are specialties of the region such as Pennsylvania Dutch sausage, scrapple, headcheese, chowchow and butter pickles.
The Railroad Museum of Pennsylvania. The Railroad Museum of Pennsylvania will show you all about the industry that America was built on. Visitors can enjoy exhibits that include a collection of over 100 locomotives and rail cars both indoors and outside.
Landis Valley Museum. Spend a day visiting this living museum. The museum features interpreters in period dress and a historical village. Structures are a mix of those original to Landis Valley, relocated early buildings, and new facilities. Come watch early German Pennsylvania rural life recreated before your eyes.