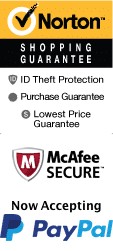 Top Tours in Lancaster
ORDERING INFORMATION
Book by Phone:
1-800-987-9852
Book Online:
Lancaster is highly recognized for its unique cultural experiences and spectacular scenery. If you are planning to stay in the area, you will want to make itineraries to relish in all that the area offers to fully appreciate Lancaster. There are several wonderful tours in Lancaster that provide you with an excellent way to explore the most popular aspects of the area.
Amish Experience Theater and Country Homestead Tour Combo
The area is widely known for its large Amish community, and the Amish Experience Theater and Country Homestead Tour Combo is the perfect way to get to know more about Amish culture first-hand. First, you will tour the Amish Experience visitor's center. Here, you will enjoy a short movie entitled 'Jacob's Choice' playing at the F/X Theater. The F/X Theater spans across five screens and features amazing audio, lighting, and special effects to enhance your experience. The movie explores the life of a traditional Amish family. Afterward, you will spend forty five minutes visiting the home of the family displayed in the cinematic feature. You will get to see first-hand how this family lives and can ask them your own questions. You should allow approximately one hour for this tour. Portions of this experience are outdoors, so dress appropriately for the weather.
Behind the Scenes Millennium Theatre Tour
The Behind the Scenes Millennium Theatre Tour is a wonderful way for you to get a glimpse of what is required to pull off the monumental productions that this theater is known for . The theater is widely hailed for its amazing special effects as well as its use of live animals in many productions. During this one hour and fifteen minute guided tour, you will explore the amazing sound system, lighting system, and other aspects of theater production. You will also get to see where the animals are kept and even visit the actors' rooms backstage. Comfortable walking shoes are recommended for this tour.
There are some experiences in Lancaster that are unique to the area, and these two wonderful tours give you a fabulous way to explore some of the most popular aspects of Lancaster in a convenient and exciting way. Take advantage of all that these tours offer on your trip to Lancaster!