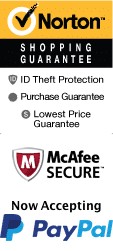 The F/X Movie Theater in Lancaster, PA
ORDERING INFORMATION
Book by Phone:
1-800-987-9852
Book Online:
Set in the midst of the picturesque Amish countryside between the small communities of Intercourse and Bird-in-Hand, you can spend time learning more about the unique culture and tradition of the Amish community with a visit to the Amish Experience. As one of the oldest and largest tours in the country, the Amish Experience is designed to give you an encompassing look at the Amish way of life. One of the highlights of visiting the Amish Experience cultural center is taking in an educational show at the famous F/X Theater. This will be an awesome addition to your Lancaster PA vacation.
The F/X Movie Theater in Lancaster PA: Explore the FX Movie Schedule
The F/X Theater in Lancaster's Amish Experience cultural center is one of only three of its kind in North America. This popular theater truly gives you a movie experience unlike any other, and is set apart from your IMAX or 3-D movie experience. As you step into the theater, you will find a gorgeous set featuring the aesthetic appeal of actual barn siding coupled with modern features like five projection screens, theatrical lighting, 4-D sound imagery, ghosting effects, and a range of other special effects. At the theater, you can learn more about the Amish way of life and their efforts to preserve their culture and traditions through a production of "Jacob's Choice". This story takes you on an emotional journey inside a real Amish family as their struggle to preserve over four hundred years of tradition in the face of the intrusions of the modern way of life. Get yourself a Lancaster, PA hotel and head on down to the FX Theater!
Amish Experience Theater and Country Homestead Tour Combo
One of the most popular and convenient ways to experience all that this cultural center and theater have to offer is with the Amish Experience Theater and Country Homestead Tour Combo. This insightful experience begins with a stop at the Amish Experience, where you can tour the displays and exhibits at the cultural center before sitting down to enjoy the production of "Jacob's Choice" in the F/X Theater. Your amazing experience with the Amish way of life then continues with a 45-minute Homestead Tour, where you will step inside the home of the actual family featured in the movie, giving you a chance to interactive with and observe the family as they carry on their day-to-day activities.
A trip to Pennsylvania's Amish Country would not be complete without visiting the Amish Experience and enjoy a production at the famous F/X Theater!