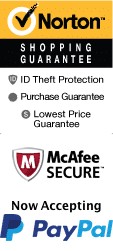 Pet-friendly Hotels in Lancaster, PA
ORDERING INFORMATION
Book by Phone:
1-800-987-9852
Book Online:
A vacation is better when your doggie pal gets to tag along, and these traveling options in Lancaster, PA guarantees that your entire family has a great time! So back up your bags, grab the pup, and get ready for some fun at these pet-friendly locations.
Best Western Eden Resort Inn & Suites
The Best Western Eden Resort Inn & Suites presents some of the best and convenient temporary lodge options in the area. Here, guests will be able to make use of not only pet-friendly rooms, but also convenient amenities such as a free yummy breakfast each morning, a hot tub, and even limo service.
Hawthorn Suites by Wyndham Lancaster PA
Reside close to Refreshing Mountain Camp's zipline and more when you patronize Hawthorn Suites by Wyndham Lancaster. This inn produces many great luxuries such as free parking, and a breakfast buffet. Of course, pets are also welcomed!
Lancaster Amish Country Travelodge
For a more casual experience, the Lancaster Amish Country Travelodge maintains comfy accommodations at a reasonable price. Lodgers will also be able to take the advantages of many progressive perks that add to their getaway. Some of these include rooms with mini fridges and microwave as well as an outdoor pool area and fitness center.