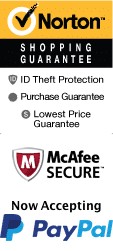 Pennsylvania Dutch Country Activities
ORDERING INFORMATION
Book by Phone:
1-800-987-9852
Book Online:
In southeastern Pennsylvania, Dutch Country is widely recognized for its sprawling and scenic landscapes, its rich Dutch and German heritage, and a wide range of entertaining ventures and experiences. With hotspots like the Dutch Apple Dinner Theatre, Railroad Museum of Pennsylvania, and Sight and Sound Theatre, it is not surprising that the area is a popular vacation destination for couples and families. If you are planning a visit to Dutch Country, there are some things you simply must do while you are in the area to enjoy the full Dutch Country experience.
Joseph at Sight and Sound Millennium
The Sight and Sound Millennium Theatre is a very popular theater that is recognized around the country for its extravagant theatrical experience that includes a state of the art sound and lighting system as well as its use of live animals and other features on stage. The theater also regularly hosts Christian-based productions, such as Joseph. Your whole family will love seeing Joseph, which tells the famous biblical tale of Joseph's dreams and rise to power in Egypt. The show is full of spectacular musical scores and dance numbers that will delight those of all ages and is about two hours in length.
Dutch Apple Dinner Theatre
You will not want to miss out on the chance to eat at the famous Dutch Apple Dinner Theatre in Lancaster, Pennsylvania. This sought after establishment dishes up indulgent, Dutch inspired meals and some of the best Broadway-style entertainment in the area. While you dine on wonderful meals like honey baked chicken, linguine with baby shrimp, and roast pork loin with garlic sauce, you can sit back and be entertained by fabulous productions like High School Musical and Singin' in the Rain. You will want to allow the full evening for this dinner and show combo experience.
The Amish Experience Theater and Country Homestead Tour Combo - Bird-in-Hand, PA
You can get to know more about the Amish lifestyle and culture with the Amish Experience Theater and Country Homestead Tour Combo. You will want to allow several hours for this experience, located in Bird-in-Hand, Pennsylvania. Your adventure begins with a tour of the Amish Experience, the largest and most well-known Amish cultural center in the country. Here, you can sit down to a show entitled Jacob's Choice at the F/X Theater. The show delves into the daily lives and tribulations of a local Amish family. Then you can take the Homestead Tour, which lets you meet and observe the actual family featured in the film as they go about their daily lives.
Good N Plenty Restaurant
Sit down to a wonderful meal of country-style, Pennsylvania Dutch treats at the lovely Good 'N Plenty Restaurant. This restaurant boasts decades of tradition in the region, and is located in a historic, two-story farmhouse to provide you a completely nostalgic dining experience. The menu is filled with mouth watering menu options like shoo fly pie, pork and sauerkraut, and baked country sausage. There is also a bake shop and gift shop located on-site, so you can take home some of these special treats to enjoy later.