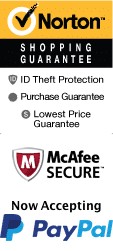 Noah's Ark at the Millennium Theatre in Lancaster Pennsylvania
The story of Noah and his ark resonates with Christians all over the world, and in Lancaster, PA, you can experience the story in fun new ways with a trip to the famed Millennium Theatre in Lancaster! This theater is well-known among the region and the US as one of the best performance venues in the world. It is known for Biblical performances of epic proportions, offering a unique glimpse into the Bible and its truths.
The Noah's Ark show, like the others held here, took years to write. Its script and music are both completely original, offering entertainment you simply will not find anywhere else. Each show captivates audiences with costumes, live actors and actresses, and even live animals used in the sets. The theater also utilizes state-of-the-art sound and lighting system. The theater itself has even used sets that are four-stories high, to give an idea of how huge this theater is.
About the Show
Pretty much everyone knows the story of Noah and his Ark, and you can witness the epic tale live and in person! Watch as Noah and his family embark on a journey to build an ark despite the land never seeing rain. He trusted the word of God and did as he was told despite the odds and naysayers. Gathering up two of each animal and trusting in God, Noah ends up victorious in the end, with his faith strengthened. The show uses beautiful music, scripts, special effects, costuming, and more. Hundreds of thousands of guests have had the privilege of seeing the show live, so be sure that you're one of them!
The entire family is sure to have a great time experiencing this exhilirating production. Do not miss out on all of the fun, Biblical tales, great music, and more at Noah's Ark at the Millennium Theatre in Lancaster, PA!