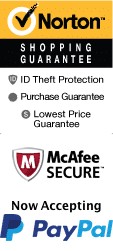 Musical Entertainment in Lancaster, PA
ORDERING INFORMATION
Book by Phone:
1-800-987-9852
Book Online:
On your next venture to Lancaster, your evenings will be anything from dull and ordinary. Lancaster is home to many popular theaters, showcasing everything from faith-based scripts to those of the pop culture variety. With so many shows to choose from, there is a performance to suit your family on your travels to Dutch Country.
You can get the full experience of a night on the town at the Dutch Apple Dinner Theater. This popular theater provides you with a delicious meal while you sit back and take in a Broadway-style presentation . You can feast on such Dutch-style treats as roasted porkloins with garlic sauces, honey glazed chickens, linguine with baby shrimps, and many sides and dessert options. Some of the recent productions have included Smoke On The Mountain, Singin' In The Rain, and High School Musical.
The American Music Theatre brings you the best tribute shows from American pop culture of yesterday and today. Your whole family will love experiencing tribute shows for the Beatles, the Rat Pack, and many more. These displays are so vivid and accurate that you will swear you're enjoying the real thing. If you visit Lancaster during the holidays, check out the Christmas Show at the American Music Theatre. The Christmas Show brings you your favorite holiday tunes, festive costumes, and plenty of dancing.
For a more faith-based evening, check out the amazing goings-ons at the Sight and Sound Millennium Theatre. This amazing theater boasts a 300 foot stage and seating for 2,000. It is known for its creative use of theatrical elements such as running water, live animals, pyrotechnics, and more to bring your favorite gospel tales to life on stage. One of the most popular shows at the Sight and Sound Millennium Theatre is In The Beginning, an amazing and closely accurate version of the Adam and Eve story. The newest show is Sight and Sound Joseph.
These and many other live happenings are waiting for you in Lancaster. Create scheduling to spend a night or two at a show on your travels to Dutch Country!