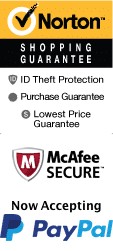 Museums in Lancaster, PA
The Historical Lancaster Pennsylvania area is full of museums and historical sites for great things to do. Some of the more notable museums in Lancaster PA include the following:
The Landis Valley Museum: The museum tells the story of the 18th and 19th century German population in the Pennsylvania and Lancaster County. The exhibit includes a collection of artifacts from 1740 to 1940.
The Hands-on House Children's Museum: Take your children to the Hands-on House for some educational fun. They will indulge in play and discovery as they create 2D and 3D art. They will learn about gears, pulleys, and wheels. Over 500,000 visitors make the trip to the Hands-on Children's Museum.
The Heritage Center Museum: The Museum is located in the historic downtown area of Lancaster. As you tour the exhibit you will learn about the Pennsylvania Dutch. Visit the museum store where you can purchase expertly hand crafted jewelry, textiles, home accessories, baskets, pottery and much more.
Other museums in the area include: Demuth Museum and Garden, Heritage Map Museum, James Buchanan's Wheatland, Lancaster Museum of Art, Lancaster Quilt & Textile Museum, National Toy Train Museum, North Museum of Natural History & Science, Reading Public Museum, and The Make-a-Friend Workshop.
Book your lodging today and enjoy a wonderful weekend getaway to Lancaster!