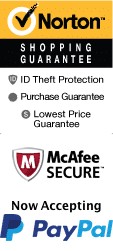 Lancaster's Place in Chocolate History!
ORDERING INFORMATION
Book by Phone:
1-800-987-9852
Book Online:
It's pretty hard to think about Lancaster, Pennsylvania without also thinking about Hershey's chocolate. The Hershey company was established in the area back in 1894. It is among the oldest chocolate companies in the country and is the largest of its kind in the United States, due in large part to its iconic chocolate bar. What few people know is that when the company first opened, it was under the name of the Lancaster Caramel Company, and it transitioned into chocolate-making in 1900 and consequently changed the company name. In 1903, the company built a dedicated chocolate factory at a site that later became the city of Hershey, Pennsylvania. With a visit to Hershey today, visitors can tour the chocolate factory, visit Hershey's Chocolate World, catch live hockey action with seats at the Hershey Bears home games, enjoy the outdoor splendor of the 23 acres Hershey Gardens botanical gardens, and more.
One of the most popular ways to spend a day or two in Hershey is to visit exciting Hershey Park. This fun park has been around since its establishment in 1907. At the time of its founding, it was opened by the Hershey company to give employees of the company and their families someplace fun to spend the day, and it largely was a basic outdoor park with picnic tables, sports fields, and more. The park really transformed over the years, and eventually became the mega theme park that it is today. This park is the perfect place to spend the day with your whole family and boasts rides, games, and live entertainment for all ages. Some of the most popular attractions here for the brave of heart are Fahrenheit, Great Bear, and Fender Bender, but there are plenty of mild rides for the little ones, too. Younger kids will have a blast on rides like the Pony Parade, Helicopters, and others. Hersheypark even features a special water park area with attractions like water slides, thrill rides, wave pools, kiddie splash areas, and more. You can also find live shows, a gift shop, and plenty of snack shops and restaurants located throughout the park, too.
The Lancaster area just wouldn't be all that it is today without Hershey. Hershey's many products have become a part of the fabric of the country over its history, which has spanned over 100 years now. Be sure to stop by Hershey and enjoy exploring the fun chocolate-themed attractions including Hersheypark with your whole family!