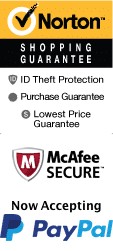 Lancaster Tours Provide Fun Time for Visitors
ORDERING INFORMATION
Book by Phone:
1-800-987-9852
Book Online:
The Lancaster area in southeastern Pennsylvania is predominantly known for its incredible history and customs of the inhabitants. The area was settled several hundred years ago by Dutch and Amish settlers, and today the area remains known under the names Amish Country and Dutch Country. There are some popular experiences that are a 'must' for any trip to Lancaster.
Behind the Scenes Millennium Theatre Tour
The Millennium Theatre is mostly known for its incredible showcases that incorporate live livestock, brilliant set designs, and astonishing sounding systems, costuming, and special effects. You will want to catch a show at this performing venue when you are perusing the area, but you will want to treat yourself to the unique Behind the Scenes Millennium Theatre Tour, too. With a one hour and 15 minutes Behind the Scenes tour, you will get an up-close look at everything involved in pulling of a high caliber stage production. The tour encompasses a glimpse at the sound and lighting system, the area where the live cast members are kept, the acting talents' dressing rooms, and so much more.
Amish Experience Theater and Country Homestead Tour Combo
You will also want to make the short drive out to Bird in Hand, Pennsylvania for the memorable Amish Experience Theater and Country Homestead Tour Combo. This incredible experience provides your whole family with the perfect way to learn more about the Amish. The tour begins with a brief movie at the F/X Theatrewhich gives you insight into the daily life of a traditional, Old Order Amish family. After the tour, you will have the opportunity to visit the home of the actual family featured in the film. You can spend time watching the family go about their everyday routines and interact with the family members, too. This truly is a memorable experience that will live with you.
These two experiences are just a few of the many incredible activities awaiting you in Lancaster. Spend time getting to know the history and culture of this very unique and beautiful area soon!