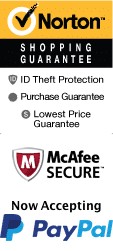 Lancaster Bible College
Sitting amidst sprawling farmlands and quiet Lancaster suburbia in the heart of Pennsylvania's beautiful Dutch Country, the Lancaster Bible College offers students an alternative to the huge colleges and universities found across the state and beyond. This private, non-denominational college was founded in 1933, and it carries on a rich tradition of both education and religious education. The school has steadily grown over the years, moving campus locations and changing its name over the years. Yet still today retains its quiet ambiance and tradition of providing students with a biblical worldview on life and education.
The Lancaster Bible College is ideally situated close to the Lancaster Country Club, the Lancaster County Central Park and Conestoga Pines Park. The school offers students a coeducational experience that offers undergraduate, graduate, and doctoral degree programs. Students can pursue a Bachelor of Science degree in Bible Studies followed then by a number of masters and doctorate degree options. The student body population today is under 1,000 undergraduate students and under 200 postgraduate students, and students hail from across the country and over 20 international countries. There are approximately 50 academic staff and a team of administrative staff on hand to aid students throughout their educational pursuits.
If you attend classes at Lancaster Bible College, you will be invited to participate in the school's eleven varsity sports teams. The school's teams participate in the NCAA Division III and the NCAA Division II NECVA levels.
This small school is one that you will want to visit with your family and explore the educational opportunities it can provide to you. When you visit the Lancaster Bible College, you will definitely want to take time to learn more about the surrounding area so you can get to know the history and culture of Lancaster as you consider making it your new home while you pursue your college education. There is much to see and do in the Lancaster area when you stay in the area on vacation, so make plans to spend several days exploring the school with a campus tour, as well as the city and all that the area has to offer.