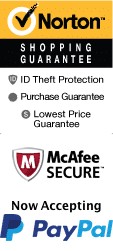 Lancaster Beauty and Attractions
ORDERING INFORMATION
Book by Phone:
1-800-987-9852
Book Online:
The Lancaster PA area is truly a beautiful corner of the world. Its gently rolling hills are broken up by meandering rivers, Amish farms, and picturesque groves of trees. The natural beauty alone is enough to bring hundreds of thousands of visitors to the area each year. However, the Lancaster area also showcases a multitude of other attractions and activities that will add to your great experience when staying in the area for your fun and exciting getaway.
Amish Experience Theater and Country Homestead Tour Combo
While you are in Lancaster, you will want to take time to experience the Amish Experience Theater and Country Homestead Tour Combo package. This experience takes you inside the lives of the Amish to explore the simpler way of life that fascinates those living a more modern lifestyle. You can tour the Amish Experience visitor center and then take a breather and get seated to enjoy the movie entitled Jacob's Choice, playing at the F/X Theater. This movie takes you inside the lives of an actual Amish family. Then later you can discover the actual home of the family featured in the movie with the Country Homestead Tour.
American Music Theatre
Your whole family will love spending an evening at the American Music Theatre. This theater is known for hosting some of the best entertainment around, and includes tribute shows featuring the Beatles, the Rat Pack, and other popular artists, as well as other popular shows like Nashville City Limits, California Soul, a Christmas show, and more. Each show features spectacular music, dancing, and so much more!
Good 'N Plenty Restaurant
Enjoy the famous local cuisine with a visit to the premier Good 'N Plenty Restaurant. This famous restaurant has been open for decades and sits in a re modeled adn renovated historic farminghouse. The menu is filled with Pennsylvania Dutch culinary favorites like shoo fly pie, baked country sausage, pork and sauerkraut, and other tasty treats. Be sure to stop by the on-site bakery to take home some sweet treats after your meal.
The Dutch Apple Dinner Theatre gives you the perfect location to spend your whole evening in Lancaster. Here, you can dine on classic American cuisine while you enjoy a live performance of Broadway-style shows. Some of the shows featured recently have included the Wedding Singer, Singin in the Rain, High School Musical, and more. The menu includes such tasty treats as roast pork loins with garlicky sauce, honeybaked chickens, linguine with baby shrimp, and more.