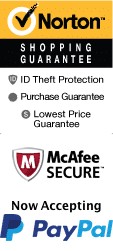 Hotels in Lancaster
From affordable to luxurious, the Lancaster area is filled with dozens of hotel options for your next getaway. Whether you're looking for a hotel that allows you to bring along your furry family members or you want lodging close to a certain attraction, you can find the perfect lodging for your family.
Lancaster Amish Country Travelodge
This hotel option is great for those who are wanting to save some cash while on their trip. Here, you will be able to enjoy clean and friendly accommodations at an affordable pricetag. Get out and enjoy all of the Lancaster attractions before returning to your immaculate hotel. This locale is completed with amenities such as an outdoor pool complete with lounging chairs, free parking, free WiFi, and a yummy continental breakfast.
Homewood Suites by Hilton Lancaster
This opulent hotel is the epitome of lavishness. Enjoy luxurious bedding, a comfy lobby, and a sparkling indoor pool. Guests will also enjoy the utilities in the room, including free TV and high speed WiFi. There are a multitude of great options for room bookings, from suites to single bed rooms. For any sort of stay, this lodging option is a great decision.
Fairfield Inn & Suites Lancaster East at the Outlets
If you love shopping, staying at this hotel is a fantastic choice. Here, guests of all ages will be impressed by the array of amenities offered. Guests will be able to have a great time visiting all of the cool attractions and the shopping outlets before returning to welcoming lodgings. The hotel is home to a sparkling pool, free WiFi, and a hot breakfast. It has everything you need to enjoy your trip!
There are dozens of traveling opportunities to choose from in Lancaster and the surrounding areas, making it easy to find the idealized home away from home for your family experiences.