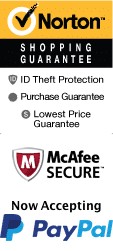 Hotel Spotlight: Historic Strasburg Inn
Escape back in time to when sitting on the front porch and enjoying the gentle breeze after a day of hard work was normal at the Historic Strasburg Inn in Pennsylvania. This old fashioned country inn is the perfect place to stay while visiting Strasburg, Pennsylvania. Enjoy 16 acres of lush green beautifully kept land while viewing the Amish farms. The Historic Strasburg Inn offers a gorgeous setting with lots to see and do.
The Inn has 100 cozy guest rooms including king, queen, or double bed rooms, luxurious Jacuzzi suites, and the bigger family sized rooms. All rooms contain Cable Television, a hairdryer, iron and ironing board, a coffeemaker, and a place to get some work done. There is also 24 hour front desk service, wireless high speed internet access, and a complimentary breakfast. And if you want to bring your precious four legged friend, the Inn is a preferred pet friendly hotel. But because the Strasburg Inn is a historic landmark there is no elevator and smoking is not allowed in the rooms. The inn is also a picture perfect place for a wedding, a business meeting, or any special occasion.
Get your Lancaster, PA vacation started today!
The Historic Strasburg Inn has many amenities. Take a dip in the outdoor heated pool, get pampered at the full service spa, and get fit at the fitness center, just to name a few. And if you are hungry then head over to the on-site Fireside Tavern. The tavern is beautifully detailed with hand painted decorations, exposed brick walls, and warm fireplaces. And when the weather permits go outside on the deck to enjoy great conversation with friends, delicious food and drink, and a breath taking view.
The in so much to do in Strasburg and the inn is conveniently located within walking distance of several places to go. Walk over to Eldreth pottery and purchase a piece of signed hand crafted American pottery, take a stroll to Mrs. Penn's Shoppe and decorate yourself with quality silver or gold jewelry, or step back in time to the Strasburg Country Store and Creamery. And all within a few miles of the inn you can visit the Amish Village, the Choo Choo Barn, the National Toy Train Museum, and much more.
So enjoy the nostalgia of the rolling farmlands in Strasburg, Pennsylvania at the Historic Strasburg Inn.