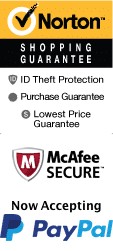 Hotel Spotlight: Hilton Garden Inn in Hershey
The small town of Hershey, Pennsylvania, is located just a fifteen minute drive from Harrisburg. Hershey has a population of just over 12,000 and is known for being the home of the Hershey chocolate company. In this small city, you will find a wide variety of chocolate-themed attractions, including a theme park, chocolate gardens, and more. The area is also close to the Gettysburg Battlefield, Lancaster, and Amish Country. With so much to see and do in this popular area, it's not a surprise that visitors to this area of Pennsylvania choose to stay in Hershey. The Hilton Garden Inn in Hershey rises above the other hotels producing refined luxuries and a premier location close to the area attractions.
Hershey Attractions near the Hilton Garden Inn Hershey in Hershey, PA
This fine hotel sits just two miles from the Hershey attractions. Complimentary airport shuttle service provides you with a fast and easy way to reach the Harrisburg Airport, just a few miles away. Despite the Hilton Garden Inn's proximity to local attractions, its superior setting on a hillside overlooking rolling countryside provides you with the idealized foundation for relaxation on your getaway.
Amenities of the Hilton Garden Inn Hershey in Hershey, PA
The hospitable and welcoming Hilton Garden Inn presents you a wide range of amenities to enjoy when you aren't out exploring the sights of the area. The well-appointed fitness room offers a full range of exercise equipment and overlooks the sparkling indoor heated pool and whirlpool. A 24-hour business center is located on-site, making it easy to keep up with the office while you are enjoying your Hershey getaway. The hotel's own Great American Grill dishes up made-to-order breakfast selections and you can also pick up a snack around the clock at the on-site convenience store. Adding to your experience, room service is available throughout the day.
Guest Rooms at the Hilton Garden Inn Hershey in Hershey, PA
You can choose from a guest room with one king bed or two double beds. Each guest room has been tastefully ornamented with lovely furnishings, and includes a fridge, a microwave, a coffeemaker, and a work desk. Guest rooms also feature other amenities such as premium cable channels, in room video games, and dual speakerphones with voice mail.
The Hilton Garden Inn Hershey produces for you a fab combination of refined comforts and friendly service in a wondrous location close to the Hershey attractions. Make plans to enjoy your Hershey vacation with a stay at the Hilton Garden Inn Hershey!