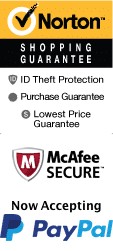 Experience Thrilling Hersheypark Rides
ORDERING INFORMATION
Book by Phone:
1-800-987-9852
Book Online:
When Hersheyparks first opened its doors back in 1907, the park was created to give employees of the Hershey factory with a fun place to unwind and let loose with family and friends. Swiftly, the collection of coasters and entertaining ventures opened to the public, and over the years fun attractions and rides have been added to give visitors adrenaline-pumpin' action and enthusiasm with a unique chocolate-theme. Today, there are over 60 rides carefully created for all levels, making this one of the most popular family destinations in the area.
Families visiting the park with young crew members will have a blast with childrens experiences like the Pony Parade, the Mini Scrambler, Helicopters, Bizzy Bees, and others. There are also some water rides that will keep you cooled down and are adequate refreshers on warm summer days, and these include Sandcastle Cove, the Coastline Plunge, Tidal Force, and more.
The real draw for visitors to Hersheypark, though, comes from its popular coasters and heart pounding rides. Here are a few of the most popular adrenaline rushing rides at the park.
Fahrenheit: This white-knuckle thrill coaster that takes you to a height of 121 feet in the air before making a dramatic drop into a 97-degree loop, and featuring a vertical lift inversion loop that will make even the most seasoned roller coaster enthusiast scream'
Great Bear: This exhilarating, looping steel coaster takes you up 90 feet above the ground, and that whips you through a multitude of twists, turns, and loops, reaching 61 miles per hour.
Sooperdooperlooper: This is a fun coaster name to say, and even more fun to ride. This is a steel coaster that has been a mainstay in the park for years and boasts an array of action packed, high speed loops and twists.
Storm Runner: This hydraulic coaster gets your ride off to a fast start, propelling you from 0 to 72 miles per hour in just two astonishing seconds. You will shoot up to a height of 18 stories, and then make a combo of loops, inverted rolls, and dives.
These and other fun rides, coupled with a series of live entertainment shows, souvenir shops, and snack shops add to your fun at Hersheypark. Make plans to experience the chocolate-themed fun for yourself on your trip to the Lancaster area!