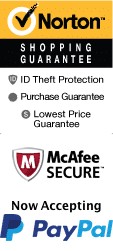 Cherry Crest Farm Near Lancaster Offers "The Amazing Maize" Corn Maze
ORDERING INFORMATION
Book by Phone:
1-800-987-9852
Book Online:
The Amazing Maize Maze is an unforgettable day of outdoor family fun on the farm, and brings a smile to the faces of everyone who enters. In addition to the huge corn maze, there are several other family attractions and activities on-site, which provide 4-5 hours of recreation and entertainment for visitors of all ages. Conveniently located just 10 minutes east of Lancaster, and right in the heart of Dutch country, it's easy to get to the maze, and also easy to find great lodging nearby.

The Amazing Maize Maze
Covering 5 acres, the Amazing Maize Maze is a labyrinth with 2.5 miles of winding, tricky trails, and filled with things to see and do, like admire the scenic bridges and hunt for clues to find your way out! Along your journey, maybe you will come across one of the two Maze Masters who will also help you out.

Other Activities at Cherry Crest Farm
As if all the a-maze-ing fun wasn't enough, there are several other activities to enjoy at the farm. Take a 20-minute guided Wagon Tour, where guests hear the history of Cherry-Crest farm, learn about farming practices, and stop for a photo opportunity of the flower art on the hill. After the maze and Wagon Tour, there are also Courtyard Activities, Barnyard Activities and a Cherry-Crest Wagon Express (especially for kids).

Fall at Cherry Crest Farm
Fall is the time of harvest and bounty at Cherry-Crest Farm, and to celebrate the season, there is a Moonlight maze at night (be sure to bring your flashlight!), which produces an extra mind-bending and, sometimes frightful, maze experience. Saturdays are for Harvest Roundup Festivals, where visitors get to pick their own mums, popcorn and pumpkins; there is also scarecrow-making, face painting, pony rides, kettle corn, pumpkin painting and pumpkin slinging to round out the fall festivities.

Lodging Near the Amazing Maize Maze
After a busy day on the farm with the Cherry Crest corn maze, consider staying nearby at a great lodging choice like the Best Western Eden Resort Inn & Suites, the Best Western Revere Inn & Suites, the Best Western Inn at Millersville, or the Ramada Brunswick Hotel. The friendly, accommodating staff will provide every amenity you need to make your stay in Dutch country peaceful, memorable and filled with fun for everyone.