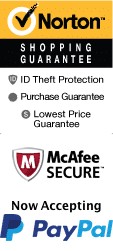 American Music Theater: Entertainment Showplace of Lancaster, PA
Just one patronage and you'll see why American Music Theatre is considered Lancaster's Entertainment Showplace. Original productions are blended with celebrity performances throughout the year, and no matter which you see you can be sure you won't be disappointed.
American Music Theatre seats more than 1,600 in a state-of-the-art theatrical venue with top of the line production equipment. The original productions are one-of-a kind and receive accolades from across the country each year. Each year the AMT hosts it's annual Revue, and also features a Summer Spectacular and special holiday Christmas Show.
The selection of hotels in the Lancaster area will keep you close to the action and provide you with the comforts and conveniences that will make you feel right at home.
Stay in the heart of the area where you'll be only a short drive from the American Music Theatre and other area attractions at the Comfort Inn Sherwood Knoll. Accommodations include on-site restaurant and lounge, complimentary continental breakfast, outdoor pool, fitness center, game room and more.
If you're looking for a peaceful retreat then the Quality Inn and Suites Conference Center is for you. Located on eleven acres within the Lancaster farmlands, this hotel offers the latest in modernized commodoties combined with the restoration of an off-the-beaten path hideaway. Accommodations include complimentary continental breakfast, on-site restaurant and lounge, game room, gift shop, picnic area and more.
For a good look at the historical downtown area of Lancaster you'll want to stay at the Ramada Brunswick Hotel. Here you'll find a wonderful mix of charm and contemporary day conveniences including on-site restaurant, lounge and bar, indoor pool, fitness center, fax and secretarial services and more.
At Best Western Revere Inn and Suites you can get away from it all and cherish the peacefulness and quiet of the Lancaster countryside. The hotel offers a complimentary continental breakfast, on-site restaurant and lounge, on-site fitness center, indoor and outdoor pools, spa, game room and much more.
Revel in the homey atmosphere of the Best Western Inn at Millersville. Featuring a fire place in the lobby, a nearby fitness center with game room, complimentary deluxe continental breakfast and all the necessary room accommodations, this hotel will give you the best in comfort at a reasonable price.
Wherever you stay and whatever you do while here, you're sure to enjoy this peaceable getaway into a world where things seem to move at a bit slower pace. You'll find the charm and elegance of the Lancaster area a part of you and want to come back year after year. Plus there are many activities, attractions, and restaurants near American Music Theater.