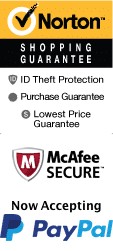 29th Annual Columbia Antique Art and Craft Show
Just west of Lancaster on Highway 30 is the beautiful town of Columbia. Columbia sits on the shores of the Susquehanna River, and is known for its annual Columbia Antique Antique Art and Craft Show. For almost three decades, the Columbia Antique Art and Craft Show has provided you with an amazing shopping destination for all of your arts and crafts. If you are in the Columbia or Lancaster area during the month of January, be sure to stop by the show and browse the works on display and for sale.
The 29th Annual Columbia Antique Art and Craft Show takes place at Locust Street Park in downtown Columbia. The craft show runs for the entire month of January, from 9 am to 3 pm daily. Admission is free, and shuttle parking is available at Glatfelter Field along Route 462. With free admission and easy parking, this event is as popular for couples and solo shoppers as it is for families looking for a unique way to spend the day.
Each year for almost three decades, this show has grown in popularity, and it now brings over 25,000 visitors from across the region. At the 29th Annual Columbia Art and Craft Show, you will find an outdoor event featuring antique vendors, art vendors, craft vendors, veteran artists vendors, and food and drink vendors. You can shop for home décor pieces, clothing, jewelry, pictures, collectibles, pictures and sculptures, a variety of antiques for your home, yard, and office, and much more. The artwork and crafts are largely the handiwork of local craftsmen and artisans, but also are made from skilled artists and craftsmen who travel from across the country.
If you have been looking for that perfect piece of art for your home or office, you are redecorating and are looking for ideas, or you simply want to spend some time viewing the amazing works of skilled artists and craftsmen, the 29th Annual Columbia Antique Arts and Crafts Show is a must for your trip to the Columbia and Lancaster area. Make plans to spend some time exploring the items on display and for sale at this show during your January getaway to the area.