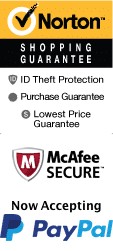 Mennonite Information Center & Biblical Tabernacle Reproduction
The Mennonite Tabernacle Lancaster PA is a vast resource for visitors interested in learning more about the Amish and Mennonites, making it the perfect cultural attraction for those of all religious beliefs to visit. You will learn more about the Amish and Mennonites with the movie playing in the three-screen theater entitled, 'Who Are The Amish?' The information center also features a bookstore filled with books on the local culture. You will also want to spend some time exploring the beautiful Biblical Tabernacle, a gorgeous reproduction of the Old Testament tabernacle. This architectural masterpiece is highlighted by intricate details.
The story of the tabernacle will come to life for you with this beautiful replica, which features a wax figure of a high priest, the Golden Candlestick, and the Table of Shew-Bread, all made to scale. Your visit to the Mennonite Tabernacle & Information Center will be a highlight of your trip to the Lancaster area. Don't miss your awesome chance to visit this center while you're in Amish Country.