Lancaster Zipline at Refreshing Mountain Camp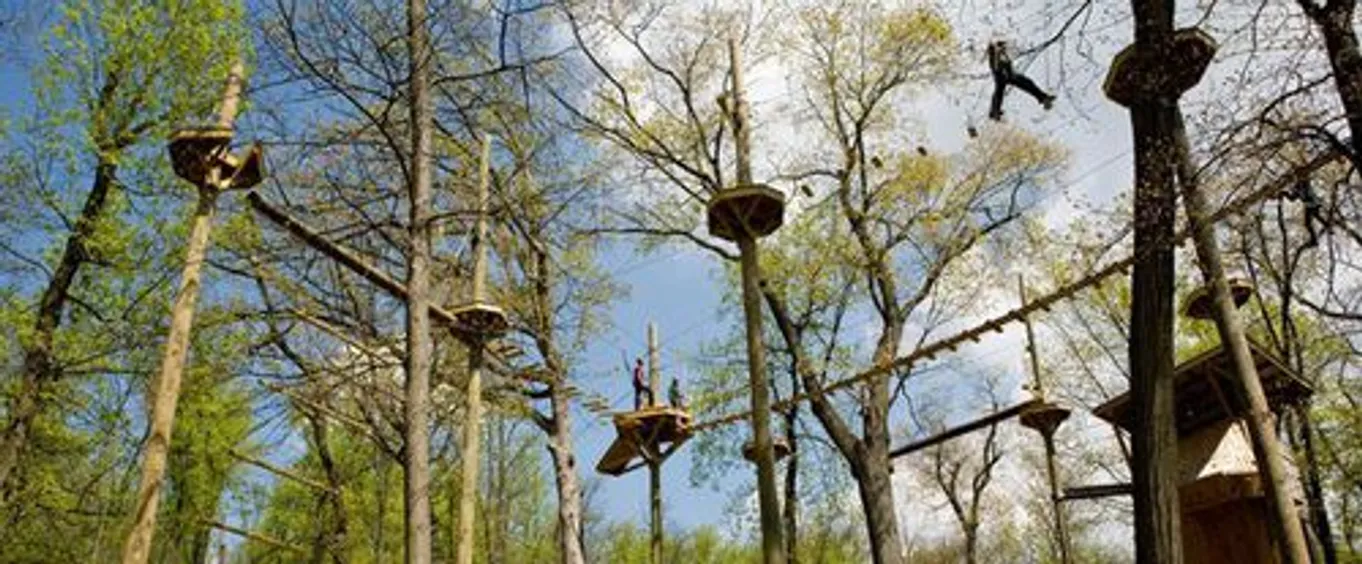 Ascend into the emerald canopy of the Lancaster trees with a zipline tour on the Zipline at Refreshing Mountain Zipline Camp, an exhilarating ride that offers both the serenity of near-flight in the forest and the thrill of towering heights. Your unforgettable trip includes a challenging course with seven ziplines, three sky bridges, and a big surprise at the end of the trip!
Aptly named the Aerial Excursion Tour this excursion has been designed as the premier ziplining experience. You'll experience long, fast zip line spans, with amazing views all throughout the course. Using a patented ZIPKEA braking system, you'll ride in comfort and style the whole way through. Refreshing Mountain zip lines are some of the best zipline Lancaster PA experiences.
First up on your experience, you'll take a short hike up to the course, then traverse the sky bridge to enter into the canopy of the trees. Finally, begin your ziplining experience with a 500ft line. The tour lasts approximately 2-3 hours of non-stop fun and excitement! So grab your friends and family and head out to Refreshing Mountain Camp for an experience you won't soon forget!