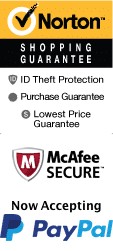 Good 'N Plenty Restaurant, PA
Situated in a recently renovated, two-story farming house, this family-acquired and ran restaurant is pleased to offer family-styled dining at its peak.
About Good And Plenty Lancaster PA (Good n Plenty Restaurant, Good and Plenty Restaurant)
Good N Plenty PA is staffed with talented local chefs who provide the best in Pennsylvania Dutch traditional meals. Delicacies such as baked country sausages, pork and sauerkraut, and shoo fly pie are among the temptations that await you. After your meal, stop by the bakeshop and buy some treats for the road or wander through the gift shop to find souvenirs unique to Pennsylvania Dutch country.
Good and Plenty Lancaster PA Details:
Good N Plenty Lancaster PA is Open Monday through Saturday from 11:30 a.m. to 8:00 p.m.
Each meal ticket is valid for one person to enjoy a family-style dinner that includes five breads, three types of meat, two starches, two veggies, and five desserts as well as coffee and tea.
Guests are seated at a table for 10-12 people (one large family or two to three smaller families will dine together).
Reviews

Debbie
Pittsburgh
✓
Verified Traveler
Visited for the first time this past weekend. Food was excellent, staff very friendly and the party sitting at the table with us were enjoyable.

Heather Callahan
Ocean View, NJ
✓
Verified Traveler
"Great food, nice gift shop."
Great food, nice gift shop. Everyone was great

Micheala
Lancaster, PA
✓
Verified Traveler
Wonderful food if you are anywhere in the area. I recently moved here and try to make it at least once a month. Great food, and more than you can eat! Also lots of choices. (wonderful fried chicken!!) also fun to meet new people.

Marina Robinson
PHILA., PA
✓
Verified Traveler
"return year after year."
Return year after year..Wonderful..Good food..Good friends..Worth the trip marina and donald robinson phila.,pa