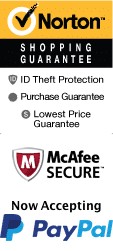 The American Music Theatre has been a constant source of entertainment in the Lancaster area for years with a constantly rotating line-up a music show featuring quality entertainment.
From amazing re-enactments focusing on legendary acts such as The Beatles and Rat Pack to the always popular Christmas Show, the performances at the American Music Theatre are always fresh and of the utmost quality. Schedule a little song and dance into your next vacation to the Lancaster area with the help of the American Music Theatre!
2010 Show Line-Up
Nashville City Limits
-
May 7 - June 19
Hear the many sounds of Music City during this varied tribute to the country. From classic country to today's pop hits, honky-tonk sounds to gospel hymns, if you're a fan of country-based music Nashville City Limits is sure to impress.
California Soul
- June 25 - August 14
Relive the classic sounds of California rock with California Soul! From the light-hearted melodies of The Beach Boys to the psychedelic jams of the Grateful Dead, California Soul presents an endless string hits from some of the most California-based bands for a unique look into the evolution of rock.

The AMT Band Plays Abbey Road
- August 20 - October 9
Not only does this performance showcase a talented tribute to the Beatles; it also dares to take on one of the most beloved albums of all time in its entirety - Abbey Road. Travel back in time for an experience that will have you enjoying the sounds of John, Paul, George, and Ringo live all over again.

The 2010 Christmas Show
- November 2 - December 30
This show has been a tradition in Lancaster for years. You will enjoy everything from both secular and seasonal songs in acapella and orchestral renditions to comedy skits and dancers. The man in red even makes a guest appearance.
Reviews

Cecelia Smith
North East, MD
✓
Verified Traveler
The show was excellent as was service at the theater. However, the experience was definitely dampened by the deception and i will probably never go again.

Rosemary Vetrano
Bloomfield, NJ
✓
Verified Traveler
The christmas show was a wonderful christian family experience

Dolores Saile
Philadelphia, PA
✓
Verified Traveler
The singers were wonderful the dancers need to go.