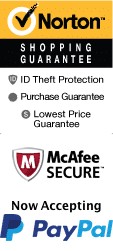 Hershey Weekend Getaway Package
This vacation package is the perfect weekend getaway for you and your family with a day at Hersheypark and two nights in your choice hotel!
About Hershey, PA
This sweet city is known for a variety of things, but most notably it is the birthplace of Hershey chocolate. Established by Milton Hershey, the chocolate bar was first sold in 1900 and went on to become one of the confectionary giants. Basing much of its tourism around the Hershey factory and Hersheypark, this city has become a sweet spot for tourists of all ages and demographics!
>>MORE: Activities in Hershey, PA
Things to Do in Hershey, PA
There are plenty of fun things to do in Hershey. Guests can visit Hersheypark which is included in this package or visit other museums and establishments at their own leisure. Hershey is home to places such as the Hershey Story Museum, ZooAmerica, and Hershey Gardens.
About the Hershey Weekend Getaway Package
Offering up an exciting opportunity, the Hershey Weekend Getaway Package is great for families wishing to escape the hustle and bustle of everyday life for a few days. The package includes admission to Hersheypark for your whole crew as well as two nights of lodging at your choice of many different Hershey area hotels.
About the Included Hersheypark Admission
Hersheypark is full of exciting adventures to embark on including over 25 rides situated on over 121 acres! With miniature rides, thrill rides, family rides, water rides and kids rides every member of the family will be able to enjoy their time at the park. The park also includes themed areas such as Founder's Way, the first themed area of the park; The Hollow, a section of the park that is home to the oldest operating coaster in the park, Comet; Kissing Tower Hill, an area of the park featuring many of the park's most popular rides; Music Box Way, a section connecting Founder's Circle, Kissing Tower Hill, and Pioneer Frontier and named for its wide array of musical entertainment; Pioneer Frontier, includes four park coasters and its own food court; Midway America is a section including three coasters and some children's rides; The Boardwalk at Hersheypark is the newest themed area of the park and includes five new water park rides.
About the Included Lodging
After a full day of adventure and excitement, you'll probably want to return to a relaxing hotel room. With over 42 hotels, you're sure to find one that will do just that. Whether you want a resort, a bed and breakfast, or a budget-friendly option, Hershey lodging options have got you covered.
>>MORE: Pet Friendly Hotels in Hershey, PA
Bring the whole family for this incredible adventure in Hershey, Pennsylvania!
Frequently Asked Questions:
---
---
---
Customize a package with this form: