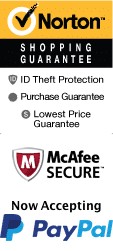 The Inn at Chocolate Avenue Hershey, PA
1 Sipe Ave , Route 422 & Sipe Avenue Hershey, PA 17033
1-800-987-9852
Chat Now
The Inn at Chocolate Avenue is a great place to stay when you're experiencing all of the tasty treats and exciting adventures that this little town has in store. This hotel offers 14 restaurants within 1 mile from your room, so there will be something on the menu no matter what kind of food you may be looking to eat.
About the Rooms
Stay in one of the most oversized guestrooms, featuring flat-screen TVs and complimentary wireless Internet access to keep you connected. In addition, you'll find amenities like safes for your belongings as well as phones with complimentary local calls so that there is no need to go anywhere. Guest rooms are all about dark wood and earth tones. Mirrors cover walls, capturing light from windows to brighten up this space! These gorgeous rooms are certain to impress, so don't pass up on a booking the next time you are in Hershey, PA.
About the Hotel
While you're staying at this luxurious hotel, take advantage of all the amenities and recreations offered. For example, you can enjoy a workout at the fitness center or a swim in the pool. The hotel also offers a 24-hour front desk, an exercise area, and it is handicap accessible to allow all guests the ability to enjoy the hotel.
For travelers looking for an amazing place to stay during their next vacation to Hershey, PA, the Inn at Chocolate Avenue is certain to be a remarkable choice.
Location Highlights
Nestled in the heart of Hershey, Pennsylvania, the Best Western Inn Hershey offers a convenient location for exploring the town's many attractions. History buffs will love the nearby Hershey's Chocolate World, where they can learn about the history of chocolate and even sample some of the sweet treats. For those looking to indulge in some retail therapy, the hotel is just a short drive from the Hershey Towne Square shopping complex, which offers a wide range of boutiques and specialty shops. If you're looking for a bite to eat, be sure to check out the Hershey Pantry, which is known for its hearty breakfasts and delicious homemade pies. For nature lovers, the Hershey Gardens are also just a short distance away, boasting stunning botanical displays and scenic walking trails. Whether you're here for the chocolate or the scenery, the Best Western Inn Hershey puts you in the center of all the action.
Book Now!