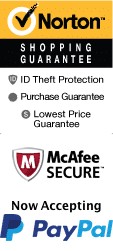 Mount Rushmore's Presidential Experience
Take a trip to Mt Rushmore to see history before your very eyes!
With this exciting Presidential Experience, visitors of all ages will have a fun and educational
experience
at the famous Mt Rushmore National Monument.
History of Mt Rushmore
Mt Rushmore is widely considered one of the best monuments in the country, drawing thousands upon thousands of visitors to its hillside each year. Here, they will see four of the most influential presidential leaders carved in beautiful Black Hills granite. See George Washington, Theodore Roosevelt, Abraham Lincoln, and Thomas Jefferson immortalized at one of the most famous historic sites in American history.
>>MORE: Most Popular Attractions in Mt Rushmore

Sightseeing of Mt Rushmore
The Black Hills area of South Dakota not only harbor stunning Mt Rushmore, but it also is home to countless sightseeing opportunities that allow visitors to experience the area like never before. Some of the sightseeing trips include the Mount Rushmore and Black Hills Safari Tour from Rapid City, the Southern Black Hills on Bike Tour, and the 1880 Train: A 19th Century Train Ride. Do not miss out on great adventures and make memories of a lifetime with your loved ones!
>>MORE: Sightseeing Experiences in Mt Rushmore
About the Mount Rushmore's Presidential Experience
Pay homage to the nation's heritage with the Mount Rushmore's Presidential Experience vacation in South Dakota that gives you a chance to embark upon the Big Thunder Gold Mine Tour. Two nights of lodging at your choice of hotels is also included.

About the Included Big Thunder Gold Mine Tour
This gorgeous area of South Dakota was remarkably influenced by the gold panning craze of the 1800s. On this exciting tour, visitors will be able to explore a real gold mine modeled after the original mine that was created in 1895. The tour also includes admission into a riveting museum which is home to artifacts and information, allowing guests to fully explore the history and industry of gold mining.
About the Included Lodging
This customized vacation package also includes two nights of lodging at your choice of hotels in the area. Visitors can select a luxurious experience or a more quaint budget-friendly hotel. No matter if they want a hotel with a swimming pool or a free breakfast, there are options to suit every need.
>>MORE: Lodging in Mt Rushmore
Frequently Asked Questions:
---
---
---
Customize a package with this form: