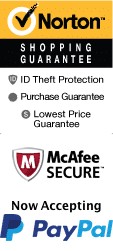 Mount Rushmore's Black Hills Experience
Visit one of the most beautiful and educational sites in the United States on the Mount Rushmore's Black Hills Experience!
About Mt Rushmore
Also known as the Mount Rushmore National Memorial, this architectural wonder draws thousands upon thousands of visitors to its mountainside view each year. The memorial was finished in 1941 and was erected to pay homage to four of the country's most influential presidents. The presidents depicted in this monument are George Washington, Thomas Jefferson, Abraham Lincoln, and Theodore Roosevelt. This area is known for its historical attractions and educational adventures, making it a great place for the entire family to visit.
>>MORE: Attractions in Mt Rushmore
Sightseeing in Mt Rushmore / Black Hills Area
This area of the US is absolutely stunning. There are so many picturesque views to enjoy along the way, allowing visitors of all ages to appreciate the Black Hills. The Mt Rushmore Multimedia Tour is included in the package, but guests can choose to embark upon other amazing sightseeing adventures during their stay. Take the Mount Rushmore and Black Hills Safari Tour from Rapid City, enjoy the 1880 Train: A 19th Century Train Ride, or check out the Top Rated Mount Rushmore Tour Package in the Black Hills.
>>MORE: Sightseeing Adventures in Mt Rushmore
About the Mount Rushmore's Black Hill Experience
The Mount Rushmore's Black Hills Experience offers a varied look into the Mount Rushmore exploring the area's rich past and combined with three nights' lodging for a quick, yet thorough, look into South Dakota. It also includes Big Thunder Gold Mine Tour and Gold Panning!
About the Included Big Thunder Gold Mine Tour and Gold Panning
Visit the awe-inspiring Big Thunder Gold Mine for a day of outdoors fun. Get out and experience what it was like to go mining in the 'good ole days' as you tour an authentic gold mine. Explore a museum brimming with awesome information and get an in-depth look at artifacts such as a bell crusher, blacksmithing tools, and more. You can even pan for gold yourself!
About the Included Lodging
As for lodging, you'll be able to choose from categories including three-star or better lodging, accommodations in Deadwood, or reservations for lodging in Rapid City. Combine outdoor adventure with American history for a varied vacation with Mount Rushmore's Black Hills Experience.
>>MORE: Mt Rushmore Lodging
Book your exciting, historical vacation today!
Frequently Asked Questions:
---
---
---
Customize a package with this form: