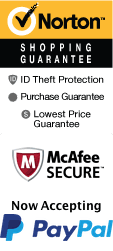 YOUR PEACE OF MIND IS OUR TOP PRIORITY
Should you need to cancel at any time, you have up to 48 hours from your vacation start date to do so for a 100% future travel credit.
3-Day Mt Rushmore, South Dakota Vacation Package
Mt Rushmore offers a historic view into one of the most amazing architectural feats in the entire country, so do not miss out on the fun included in this 3-Day Mt Rushmore, South Dakota Vacation Package!
Guests will enjoy a fantastic time in the beautiful Mt Rushmore area. This area is known, of course, for the landmark that was built in 1941. It was designed by the talented duo of Gutzon and Lincoln Borglum. Mt Rushmore was carved into the actual mountain and features George Washington, Thomas Jefferson, Theodore Roosevelt, and Abraham Lincoln. By providing homage to these great presidents, the landmark is known as one of the most-visited places in the country.
>>MORE: All Activities in Mt Rushmore
Of course, seeing Mt Rushmore's monument isn't the only fun that you can have when you visit this South Dakota area. There are plenty of opportunities for sightseeing and fun as well. Embark upon the Mount Rushmore Audio Walking Tour to get out and experience the monument up close, participate in the fun at Mammoth Site in Hot Springs, or even check out Big Thunder Gold Mine in Keystone, SD.
>>MORE: Sightseeing Opportunities in the Mt Rushmore Area
About the 3-Day Mt Rushmore South Dakota Vacation Package
Get up close and personal to the Mount Rushmore National Memorial with this 3-Day Vacation Package, which includes a Mount Rushmore Audio Tour, Big Thunder Gold Mine Tour and Gold Panning, and three nights' accommodations at one of the area's fantastic lodging! You will also have time to squeeze in other activities.
About the Included Mt Rushmore Audio Tour
You'll definitely want to take time to see all of the sites of the Greater Mount Rushmore area, including, of course, the monument itself - which will be provided through the Mount Rushmore Audio Tour. The audio tour is self-guided, so you can take your time as you walk through the park and the surrounding area, listening through headphones as the narrator provides you with historical facts about the monument and previous inhabitants. The audio tour presents you with quality, interspersing the narration with music and small interviews of knowledgeable experts.
About the Included Big Thunder Gold Mine Tour and Gold Panning
Explore a historic and authentic gold mine and try your hand at panning for gold at this awesome experience! You will be able to discover the history of South Dakota's mining culture while enjoying wholesome fun!
About the Included Lodging
Complete your vacation package by staying at cozy and comfortable lodging in the area. You'll find that your accommodations are perfectly ideal during your 3-Day Mount Rushmore Vacation Package! It's an easy to learn about the area along with relaxation that will reinvigorate you for each new day that you're here.
>>MORE: Lodging Options in Mt Rushmore Area
Enjoy a fascinating and fun historic adventure in the beautiful Mt Rushmore Area. With the Big Thunder Gold Mine Tour and Gold Panning, the Mt Rushmore Audio Tour and the awesome lodging options.
Frequently Asked Questions:
---
---
---
Customize a package with this form: