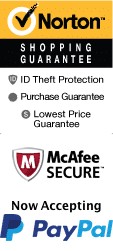 Mount Rushmore Area Weather & Packing Info
ORDERING INFORMATION
Book by Phone:
1-800-987-9852
Book Online:
Mt Rushmore Weather: Learn all about the Mount Rushmore Weather to Plan the Perfect Vacation
Looking to learn more about weather in Mount Rushmore? Just like any place, it has its varying seasons, so knowing all about weather in Mt Rushmore can help you choose the best time to go to create the most memorable vacationing experience in the area. Explore Weather in Mt.Rushmore and plan the best trip!
The Mount Rushmore area experiences cold winter months and mild to moderately warm summers. Snowfall season extends into the spring and spring storms have been known to dump several feet of snow in a 24-hour period. Whether you are planning a vacation in the warm summer, the wonderland of winter, the freshness of spring, or the colorful fall, the area is sure to be beautiful. Check out this summary of Mount Rushmore weather!
Winter Weather Mount Rushmore - The average winter daytime high Mount Rushmore temperature is about 40 degrees Fahrenheit and nighttime lows average 10 to 20 degrees Fahrenheit. In January and February snowfall averages about 5 inches each month in Rapid City and 5 to 15 inches in the Black Hills. In March and snowfall averages range between 8 to 12 inches over the southern Hills and from 15 to 25 inches in the northern Black Hills.
Spring Weather at Mount Rushmore - Early spring falls into South Dakota's and Mount Rushmore snow season. The average daytime temperature is 55 to 60 degrees Fahrenheit and the nighttime lows average about 30 degrees Fahrenheit. Though the weather starts to become warmer during this time, the higher elevations retain their snow cover.
Summer Weather Mt Rushmore - June marks the peak of severe weather season with awe-inspiring thunderstorms forming over the Black Hills on an almost daily basis and moving out during the evening hours. Once July and August roll around, the whether becomes dry and sunny. The average high temperature during the day is between 70-80 degrees Fahrenheit and lows of about 50 degrees.
Fall Weather at Mt Rushmore - Temperatures begin to fall around Labor Day and mild sunny days and cool nights are the norm. The average daily highs are approximately 50 degrees Fahrenheit and evening lows drop down to about 30 to 40 degrees.
Packing Advice
The changing weather of the Mount Rushmore area calls for sensible and planned packing. For the summer months make sure that you have sleeveless or short-sleeved clothing (and be prepared for one or two 90-degree days while you're visiting). If you're visiting in the fall or spring make sure that you pack a jacket to keep you warm during the chilly evenings.
Planning Your Packing. If you forget to pack something, you're going to have to buy it. Make sure that you make a list of everything that you are going to need and refer to the list as you pack.
Preparing Clothes. Lay your clothes out before you pack. You will want to fold, layer and pack all of the similar items together. To fill in space use socks and undergarments. Make sure you put toiletries and loose items in sealed containers to prevent leaking on clothing.
Packing for Family Members. Each family member should be able to carry at least one piece of luggage (excluding young children). When packing for young children it is a good idea to use a backpack.
Packing for Comfort. Make sure you pack some comfortable shoes since you will probably be doing a lot of walking. Be sure to include weather-related items such as a jacket, umbrella, or wind-breaker.
Check the area forecast before leaving. This will ensure that you have the information you need to prepare, choose the best activities, and pack accordingly. Be sure to also choose the best hotel option for you and your family.