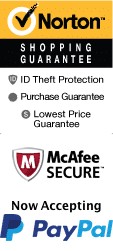 Holy Terror Mini Golf - Keystone, SD
609 Highway 16A Keystone, SD 57751

Holy Terror Mini Golf - Keystone, SD is no longer available.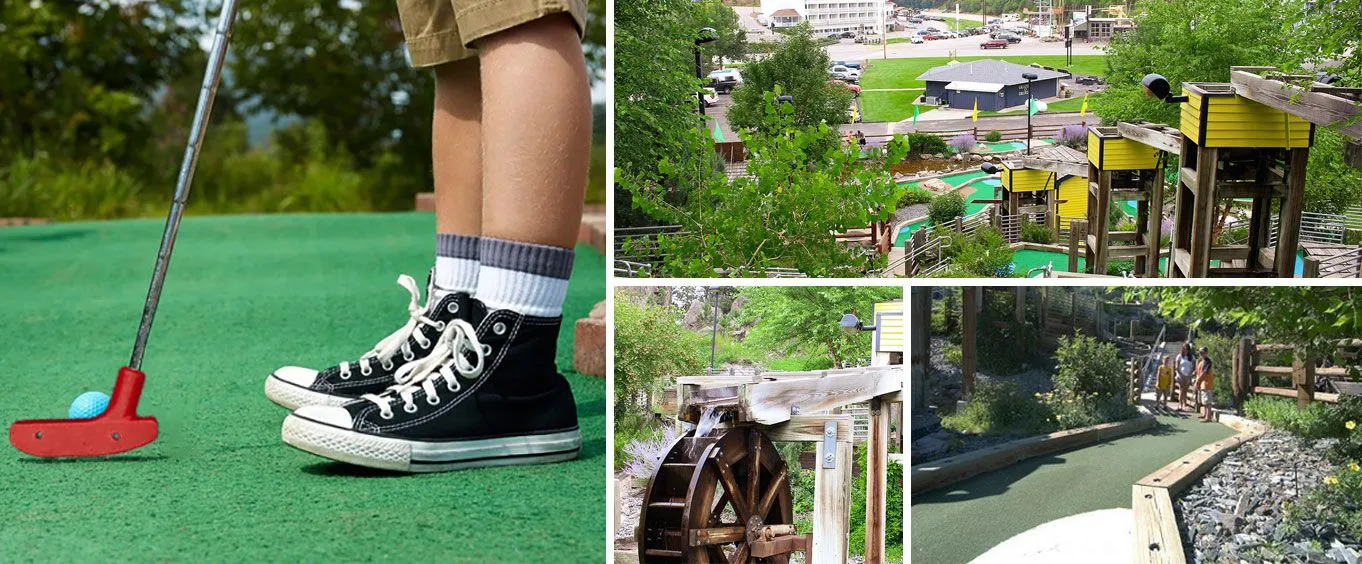 This 18-hole golf course is hidden within the miles on a slope of a hill in Keystone, South Dakota. It's named after the last active gold mine in the town and it's an experience that they whole family will love!
The Holy Terror Mini Golf course has water features, beautiful landscaping, and amazing views. Since it is located on the side of a hill, you get to experience the fresh South Dakota air and enjoy the great outdoors. The course features three different types of turf that simulates a real golf course and it features many slopes and stairs. Therefore, it is a challenging course for those who love a little competition. This is a fun activity to add to any vacation.
About the Holy Terror Mine

This gold mine is located in Pennington County, South Dakota and is at an elevation of 4,400 feet! The mine was discovered by William B. Franklin and his daughter in 1894 and at one time, it was one of the richest gold mines in history. In 1903, the mine was closed because of flooding. It was opened again from 1938 to 1942. In 2013, a Canadian company began to drill for gold once again to try to map out the gold veins that could still remain.
Reviews

Mari
Edgewater
✓
Verified Traveler

Joey
Minneapolis
✓
Verified Traveler
I love this course. Both challenging and fun, and the surroundings are beautiful!

Ben

✓
Verified Traveler
"surrounded by beautiful landscapes"
Fun and challenging course, surrounded by beautiful landscapes.

Jessica

✓
Verified Traveler
"really cool mini golf course"
This is a really cool mini golf course, and i've been to a lot of them. It's really unique in the way it's set up.
Frequently Asked Questions for Holy Terror Mini Golf - Keystone, SD:
How long do people usually spend here?

Most people spend 1.5 - 2 hours here.

What level of physical ability is required?

No level is required but there are slopes, hills, and stairs you must climb.

What type of clothing is appropriate?

Wear comfortable clothes and walking shoes.

What age is the course appropriate for?

It's appropriate for all ages. Bring the whole family!

Is parking available?

Free parking is available.

Is photography & video recording allowed?

Of course!