Mt Rushmore Attractions
There are plenty of attractions, activities, and other things to do in the Mount Rushmore, SD area. All ages will enjoy fun attractions like go-karts, mini golf, wax museums, museums, and more! Be sure to choose the best hotel for your vacation!
Greater Mount Rushmore Area Attractions
By Date:
Located in Keystone, players have stunning views of the mountains while playing 18 holes at Holy Terror Mini Golf attraction. Guests can view some of the details of the old gold mines that were once active in the area while playing a game or two. There are waterfalls and small ponds across the course as well as flowers, wooden walkways, and a few surprises that can sometimes change the game plan for guests. Guests can play on a variety of turf types to see how golf balls react to the different textures. There are slopes and obstacles to navigate on some of the holes as well.
Available 141 days between May 13 & Sep 30
Are you a history buff that loves to experience new things? If so, then the National Presidential Wax Museum attraction that is located in Keystone, South Dakota would be a great trip for you. It is a self-guided tour that lasts approximately one hour. There are over a hundred life-size and life-like replicas. You will be transported back to some of the most important moments in history. There is a display of President Nixon welcoming astronauts from the first moon journey. Or you can stand alongside of President Reagan as the Berlin Wall crumbled. You will be able to pick up plenty of souvenirs and their massive gift shop.
Available 209 days between Apr 6 & Oct 31
The Ice Age is a chapter on planet earth where many unique creatures inhabited the earth which is now extinct such as the towering Mammoth. At the Mammoth Site of Hot Springs attraction, individuals can see actual fossils that are proof of the existence of the creature. In 1974 the site was being cultivated for a housing project till the contractors dug up mysterious bones along with large tusks and teeth. As a result an archeological team was brought in to verify the authenticity of the bones, and today this site is now preserved for its historical significance, now tourists can go to see the Mammoth Site of Hot Spring in South Dakota and it is a great place to let kids experience a part of the earth's humble beginnings.
Available 281 days between Now & Oct 31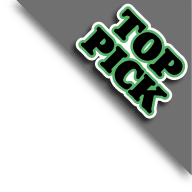 The Big Thunder Gold Mine Tour attraction is filled with fun and adventure for all ages. The tour lasts for approximately one hour. During this hour, visitors learn about the area and see an actual gold mine. The fun doesn't stop here; once the tour is complete visitors tour the on-site museum. The museum is modeled after a mill that was built in 1895. It's like taking a wonderful step back in time. The museum is both educational and fascinating. Finally, guests try their hand at gold mining. Participants quickly learn that gold mining takes patience and perseverance, but it's well worth it once they discover gold. The entire experience is handicapped accessible. An on-site gift shop is loaded with fun mementos.
Available 223 days between Mar 15 & Oct 31
Mar 16
N/A
Sold Out
Mar 17
N/A
Sold Out
Mar 18
N/A
Sold Out
Mar 23
N/A
Sold Out
Mar 24
N/A
Sold Out
Mar 25
N/A
Sold Out
Mar 30
N/A
Sold Out
Mar 31
N/A
Sold Out
>
The Cosmos Mystery Area Admission attraction allows guests to experience some of the strange and odd adventures that the Black Hills has to offer. There are several optical illusions that are interactive that guests can enjoy. A guide offers information about local legends and some of the sights and sounds that are sometimes heard in the area. A mystery house features a room where guests feel like they are standing at a slant and an outdoor area where guests can stand on platforms to see how they measure up against each other. The area is suitable for children and adults to enjoy.
Pricing and schedule are currently unavailable.

By Date: