Greater Mount Rushmore Area, South Dakota Attractions
There are plenty of attractions, activities, and other things to do in the Mount Rushmore, SD area. All ages will enjoy fun attractions like go-karts, mini golf, wax museums, museums, and more! Be sure to choose the best hotel for your vacation!
Greater Mount Rushmore Area Attractions
This attraction is one that includes wax figures of Presidents, soldiers and other important officials from across the world in settings that are realistic, including Richard Nixon and Ronald Reagan.
This attraction is perfect for all ages and is an open welcome to a date night or family night. Each hole is designed with a unique design and character that will not be found in any other golf course around.
At this attraction, see some areas were the movie "Hidalgo" was filmed, see real Ice Age fossils, see a scientific excavation, attend a 30 minute video presentation, and go on a guided tour of Mammoth Site.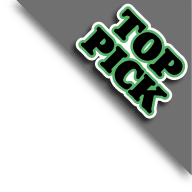 Take a step back in time and taste the excitement of panning for gold just as they did in 1895; visit the museum attraction to see how miners worked to bring this precious metal to the surface.
Bring the whole family along to experience the mystery of the Cosmos! The whole family can participate in the optical illusions at this fabulous attraction for an unforgettable adventure.
Aug 19
10:00 AM
11:00 AM
12:00 PM
1:00 PM
2:00 PM
3:00 PM
4:00 PM
Aug 20
10:00 AM
11:00 AM
12:00 PM
1:00 PM
2:00 PM
3:00 PM
4:00 PM
Aug 21
10:00 AM
11:00 AM
12:00 PM
1:00 PM
2:00 PM
3:00 PM
4:00 PM
Aug 22
10:00 AM
11:00 AM
12:00 PM
1:00 PM
2:00 PM
3:00 PM
4:00 PM
Aug 23
10:00 AM
11:00 AM
12:00 PM
1:00 PM
2:00 PM
3:00 PM
4:00 PM
Aug 24
10:00 AM
11:00 AM
12:00 PM
1:00 PM
2:00 PM
3:00 PM
4:00 PM
Aug 25
10:00 AM
11:00 AM
12:00 PM
1:00 PM
2:00 PM
3:00 PM
4:00 PM
Aug 26
10:00 AM
11:00 AM
12:00 PM
1:00 PM
2:00 PM
3:00 PM
4:00 PM
Aug 27
10:00 AM
11:00 AM
12:00 PM
1:00 PM
2:00 PM
3:00 PM
4:00 PM
Aug 28
10:00 AM
11:00 AM
12:00 PM
1:00 PM
2:00 PM
3:00 PM
4:00 PM
Aug 29
10:00 AM
11:00 AM
12:00 PM
1:00 PM
2:00 PM
3:00 PM
4:00 PM
Aug 30
10:00 AM
11:00 AM
12:00 PM
1:00 PM
2:00 PM
3:00 PM
4:00 PM
Aug 31
10:00 AM
11:00 AM
12:00 PM
1:00 PM
2:00 PM
3:00 PM
4:00 PM
Sep 01
10:00 AM
11:00 AM
12:00 PM
1:00 PM
2:00 PM
3:00 PM
4:00 PM
Sep 02
10:00 AM
11:00 AM
12:00 PM
1:00 PM
2:00 PM
3:00 PM
4:00 PM
Sep 03
10:00 AM
11:00 AM
12:00 PM
1:00 PM
2:00 PM
3:00 PM
4:00 PM
Sep 04
10:00 AM
11:00 AM
12:00 PM
1:00 PM
2:00 PM
3:00 PM
4:00 PM
Sep 05
10:00 AM
11:00 AM
12:00 PM
1:00 PM
2:00 PM
3:00 PM
4:00 PM
Sep 06
10:00 AM
11:00 AM
12:00 PM
1:00 PM
2:00 PM
3:00 PM
4:00 PM
Sep 07
10:00 AM
11:00 AM
12:00 PM
1:00 PM
2:00 PM
3:00 PM
4:00 PM
>