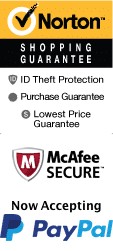 Grand Canyon Area Packages Built For You
Choose from a variety of great vacation packages. Packages based on area activities and events, as well as completely unique vacation packages, are available. Find all of the activities that you want to be grouped with great lodging options with a family getaway.

Create Your Custom Package
Choose from a variety of Grand Canyon Area, AZ vacation packages. Packages based on area activities and events, as well as completely customizable vacation packages, are available. Find all of the activities that you want to be grouped with great lodging options with a family vacation.
It is not only one of the most beautiful places in the United States, but it also provides some of the best vacation ideas and is considered a natural wonder as well as one of the cornerstones of Arizona. Do not miss out on the opportunity to see everything that this picturesque place has to offer by booking a vacation package in the area.
Natural Wonders of the Area
South Rim: Probably the most popular part of the area, the South Rim offers stunning views. This portion is opened all-year-round, so no matter when you visit, you will be able to bask in all of its glory. Some of the points of interest include Mather Point, Desert View, Yak Point, Bright Angel and the Kaibab Trails, and more. There is also a multitude of restaurants, gift shops, and lodging options so you can take your time and explore to your heart's content. During the day, see the stunning colors of the National Park and then at night, stick around for some of the best stargazing in the world.
North Rim: The North Rim is one of the most coveted glories in the area, yet only 10% of National Park visitors actually see this side of the national park on tour. With over 8000 feet of elevation, you're sure to have a wondrous time seeing some of the greatest sights in history. Though the North Rim has a short season only stretching from May 15 to October 15 each year (it is closed because of snow the rest of the year), it is an absolute must-see. There are also plenty of restaurants, shops, and even a lodge and a campground available for visitors. If you want to add something more interesting, check out Kaibab National Forest as well which borders both the North and the South Rims.
West Rim: The most notable part of the West Rim area is the Skywalk, in which guests can get some unbelievable views of the area. There are a variety of tour options in this area, so no matter what you want to see, you are sure to have a great time.
Mather Point: Located in the South Rim area, Mather Point is nearby a visitor center for added convenience and even better viewpoints. This vantage point is one of the most popular ones in the area because of the easy access, the sunset and sunrise views, and its free shuttle bus system. Experience the stunning painted colors from one of the best vantage points when you visit Mather Point.
The Colorado River: The Colorado River stretches through many US states as well as Mexico. The states include Colorado, Arizona, Nevada, Utah, and California. It also feeds into multiple tributaries, including the famous Lake Mead, the Green River in Utah, The Virgin River in Nevada, and the San Juan River. It also runs through the Sonoran Desert. As well as offering some fantastic views, guests may have the opportunity to go white water rafting, kayaking, and more along this river. Don't forget to make a stop at the stunning Lake Powell for some beautiful photo ops as well!
Attractions
Not only is the national park filled with wonderful things to see, but there are plenty of notable things to do as well. Whether you embark upon a hike or a tour, participate in some famous camping, conquer Hermit Road, or head to the El Tovar dining room, there's plenty to see and do.
Skywalk: The Skywalk is one of the most popular ways to see the national park. This horseshoe-shaped bridge features a glass walkway over the West Area. See some stunning views of the Colorado River itself for some picturesque memories.
Village: Located near the South Rim area, the Historic Village leaves little to be desired within its visitors. This area is home to lodges, restaurants, gift shops, and plenty of things to do, so make it a top priority when visiting the canyons.
Railway: Embark upon the Railway attraction for a tour of the area. This passenger railroad offers a unique experience to visitors that allow them to not only have an unforgettable tour but to truly see the landmark in all of its glory.
Nearby Attractions
The famous national park itself is fantastic, but there are also a variety of other places nearby to visit. Don't miss out on all the fun that this stunning area has to offer and check out these other places if you have the time or plans for a road trip.
Monument Valley: Stretching across Utah and the Arizona border, Monument Valley is a famous portion of the United States that you will not want to miss out on seeing. With colorful sandstone cliffs and buttes, the valley is settled within Navajo Nation Reservation and provides a unique look into the history and natural wonders of the country.
Zion National Park: While in the area, guest can also take a short trip over to Zion National Park. Known as Utah's First National Park, this area is known for some of the most beautiful sights. Take to the narrow slots for a fascinating hike, see the sandstone cliffs, and follow the paths where pioneers and ancient peoples once walked.
Sedona: Nearby, guests can find the city of Sedona, AZ. As well as offering tons of fun things to visitors, guests can also see places such as Oak Creek, Mogollon Rim, Diamondback Gulch, and more.
Las Vegas: One of the most popular places for shenanigans, Las Vegas is home to a variety of amazing hotels, attractions, and more. Whether you want to hit the casinos or take a tour from the city or embark upon a hike, you are bound to have an amazing time when staying in the area.
Get in touch with mother nature while experiencing one of the Seven Wonders of the World. With a multitude of options, guests can create the perfect package deal to ensure that they get every tour, attraction, and lodging option that will make their adventure unforgettable. So whether you want to go hiking or catch a glorious sunrise or sunset, you're bound to have an amazing time on your next trip!