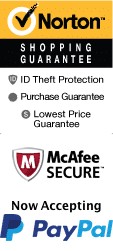 Antelope Canyon and Horseshoe Bend Tour from Grand Canyon South
202 Village Loop Drive Grand Canyon Village, Arizona 86023
1-800-987-9852
Chat Now
Embark on a breathtaking journey through the unparalleled beauty of Antelope Canyon and Horseshoe Bend on a thrilling tour departing from Grand Canyon South. This is a must-do activity while visiting the Grand Canyon area for those who seek to gaze upon natural wonders that will leave them spellbound.

The Antelope Canyon and Horseshoe Bend Tour is a journey that takes you from the Grand Canyon South and towards two of the most magnificent natural wonders in the area. With comfortable transportation and a knowledgeable guide leading the way, you are guaranteed to have a safe and informative experience.

Antelope Canyon is a slot canyon located on Navajo land and is known for its stunning sandstone formations and vibrant colors. The tour allows you to experience the canyon's alluring curves and intricate patterns up close, and immerse yourself in the unique beauty of its stunning surroundings.

Next on the itinerary is Horseshoe Bend, a breathtaking U-shaped bend in the Colorado River. The view from the top is a sight to behold, with a stunning panorama of red rocks and shimmering waters below. The tour takes you along a flat and easy trail that offers a close-up view of this wonder of nature.

Throughout the tour, the guide will share interesting facts and stories about the surrounding area, making the journey not only beautiful but educational too. The tour is a three-hour experience, with plenty of opportunities for taking pictures and enjoying the immense natural beauty.

The Antelope Canyon and Horseshoe Bend Tour is perfect for travelers with a love of nature and photography. It is also suitable for families looking to explore together and make unforgettable memories. Comfortable clothing and footwear for walking are recommended for the tour.

In conclusion, the Antelope Canyon and Horseshoe Bend Tour is an experience that should be at the top of everyone's Grand Canyon area bucket list. With breathtaking views, knowledgeable guides, and comfortable transportation, it's an adventure that promises a once-in-a-lifetime experience. Don't miss out on the chance to witness these natural marvels up close, book your tour today!
Book Now!