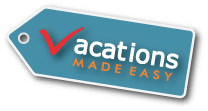 Grand Canyon Area, AZ
Find everything from a Grand Canyon tour to exciting Colorado River float trips right here! The Grand Canyon area of Arizona provides a beautiful, varied view of desert scenery that is sure to make your next vacation to the southwest a truly memorable experience.

Best Western Grand Canyon Squ...
The Grand Hotel
Grand Canyon Inn