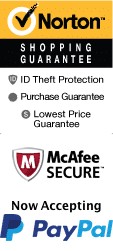 Guide to Cities Near the Grand Canyon in AZ

Traveling to the Grand Canyon means a lot of lodging and activity options, so we've written up a quick guide to help travelers out.

Arizona has quite a bit to offer between the South Rim entrance at Grand Canyon National Park to cities like Flagstaff and Williams. Each city brings something unique to the table, whether it is resort style accommodations or exciting activities.

South Rim

Staying at the South Rim affords travelers quite a bit of access to one of the world's most majestic geological formations. Travelers will be less than a mile away from the canyon at hotels, with their tour starting right outside their door. Take the Colorado River Adventure or a North Canyon Tour via helicopter, all within the proximity of your hotel room.

Nearby Hotels:

Quality Inn & Suites Canyon Plaza

Holiday Inn Express

Williams

For travelers who want to stay in more of a city setting while only a few minutes drive away from the Grand Canyon National Park should check into Williams, AZ. Although it is about 55 miles away, attractions like the Elephant Rocks Golf Course and the Grand Canyon Railway Depot make it an exciting stay.

Nearby Hotels:

Grand Canyon Railway Hotel

Holiday Inn Williams

Mountain Side Inn & Resort

Flagstaff

Flagstaff is near Grand Canyon National Park as well, and many travelers will travel through it on route to closer cities Williams or even the South Rim. The nearby Pulliam Airport is how many travelers get in, with the city also offering a variety of car rentals.

Supai

Travelers visiting the Havasupai Reservation will be going through Supai, AZ. It is located right next to Grand Canyon National Park and provides visitors a brilliant look into the past of Native Americans and their heritage.