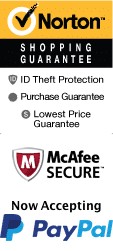 Charleston Waterfront Park is a favorite location of visitors and locals alike, offering fantastic views of Charleston Harbor.
The park covers more than 1,000 feet along the coasts of Charleston Harbor, and allows visitors a chance to sit and relax after a long day of shopping and sightseeing. Visitors can watch sailboats cruising the waters and large ships heading into and out of harbor.

Old-fashioned park benches dot the park, and family-sized swings offer a fun way to spend a relaxing - and free - afternoon together. Walkways are ideal for strolling along, two large fountains make for fantastic places for children to play, splash, and cool off. The fountains light at night, offering a truly spectacular scene along the Charleston Harbor waterfront. The park is also centrally located near The Market and other great shopping and sightseeing areas.