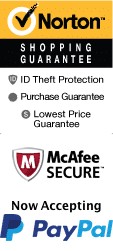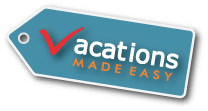 Charleston, South Carolina Online Reservations, Vacation Packages, Cruises, Lodging, Attraction & Tour Tickets and Area Information
Best Attractions
The Old South is home to a variety of awesome things to do. There are plenty of options for every visitor, so whether you want to explore the past or get some thrills, there is something for everyone. Just a few of the historical options in the city include tours such as the Magnolia Plantation Tour where guests can see what life was like in a pre-Civil War plantation. Other interesting options include the Historic Charleston Tour, the Boone Hall Plantation Tour, and the Charleston Old Walled City Walking Tour. Foodies in your group will enjoy sinking their teeth into delicious Southern-style dishes on the Charleston Culinary Tours, and the Morris Island Lighthouse Eco-Cruise allows visitors to get out on the water to explore the natural wonders of the area.
Lodging Options
As well as offering a variety of attraction and activity options to visitors, the city also provides comfortable accommodations. Whether you would like to soak in the luxurious life or rest your head at a quaint bed and breakfast, you can find a hotel option to your liking in Charleston. Plus, each adventure can be totally customized so that you get all of the awesome amenities, a great location, and more.
Vacation Packages
Not sure what to do? Check out the vacation packages that are offered in the area. Impress your special someone on the intimate and Romantic Getaway Package which includes the 40 Minute Historic Charleston Evening Carriage Tour or take a short Charleston, SC Weekend Getaway where you can enjoy the Historic Charleston Tour & Mansion Combo. Plus, each of these packages allows you to combine your activities with your choice of hotels in the area, so you can get out and enjoy a getaway tailored to your needs.
With so much history and fun combined, Charletson, SC makes a great destination for a visit. Book your getaway today and experience the wonders of this Southern state!


Hampton Inn Charleston - Hist...
Embassy Suites Charleston - H...
Clarion Inn Mt. Pleasant