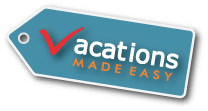 Charleston, South Carolina Online Reservations, Vacation Packages, Cruises, Lodging, Attraction & Tour Tickets and Area Information
Make online reservations for your East Coast vacation in charming Charleston! Have an action-packed trip with kayaking, parasailing and Wave Runner rentals, learn the local art of crabbing and more.

Charleston SC Vacation Packages
With this bundle, you'll receive a two-night lodging stay and the Charleston Harbor History Cruise, which packs in an excellent vacation with beautiful Charleston sightseeing and wonderful accommodations at your lodging as well as the 1 Hour Carriage Tour.

Starting at

$171

per adult*




Package Includes

Civil War Carriage Tour
Historic Downtown Walking Tour
2 Nights' Accommodations in your choice of over 62 hotels.
The Charleston Attractions Vacation Package allows you to explore some of the area's most popular attractions with admission to the Charleston Ghost and Dungeon Tour as well as the Haunted Jail Walking Tour in Charleston.

Starting at

$248

per adult*




Package Includes

4 Nights' Lodging in your choice of over 62 hotels.
Charleston Ghost and Dungeon Tour
Haunted Jail Walking Tour in Charleston
Experience the many attractions of the beach along Charleston with the Charleston Beach Vacation Package, which includes four nights' lodging, the Charleston Paddleboard Rentals 2 Day Paddleboard Rental, and the Charleston Harbor of History Tour.

Starting at

$923

per adult*




Package Includes

4 Nights' Lodging in your choice of over 62 hotels.
Charleston Paddleboard Rentals: 2 Day Paddleboard Rental
Charleston Harbor of History Tour


Most Popular Types of Activities
Most Popular Types of Amenities & Room Types