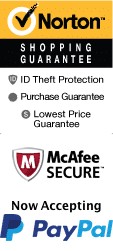 Marion Square is a 10-acre park that has become a Charleston favorite for festivals, concerts, and other special events in the heart of the historic downtown area.
The Old Citadel is located on the northern side of the park at the location of the former Tobacco Inspection complex used to stand. Several monuments are located on the grounds of Marion Square, including the John C. Calhoun Statue honoring the former Vice President, U.S. Senator, and Secretary of War.

The cornerstone that was laid in 1858 included a variety of artifacts, including $100 in Continental money, a lock of Calhoun's hair, a cannonball from the Fort Moultrie Revolutionary War battle, and more. The new Holocaust Memorial is also located at Marion Square, as are the remnants of colonial city fortification. Special events are frequently schedule on this city green space, so be sure to check back often for event updates!