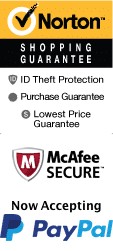 Dessert with Death in Charleston
46 State St Unit B Charleston, South Carolina 29401
1-800-717-9964
Chat Now
If you are a lover of all things supernatural, the Dessert with Death tour in Charleston, SC is the perfect activity for you. This eerie and delicious tour combines the thrilling history of this haunted city with a mouth-watering dessert experience. During the tour, visitors will travel to various historic sites in Charleston while indulging in some of the best dessert offerings in the area.

The Dessert with Death tour lasts approximately two and a half hours, covering about one mile of Charleston's historic district. The tour guide will lead the group to several key locations known for their hauntings and gruesome pasts. Throughout the tour, visitors will enjoy some of the finest desserts in Charleston, including cakes, pies, cupcakes, coffee, and much more.

The tour guide will take you through some of Charleston's oldest and most haunted sites like Provost Dungeon, the site of public hangings and imprisonment during the American Revolution, and the Old Exchange, once a U.S. Customs House and also a prison. As you make your way through the haunted streets, your guide will share grisly tales of revenge, betrayal, and murder that will chill your bones.

The Dessert with Death tour in Charleston is the perfect activity to cap off a day of sightseeing, as visitors will learn about the dark history of this beautiful city while enjoying some of its most delicious treats. Whether you are traveling solo or with a group, this tour is an unforgettable experience.

History and highlights of this fascinating tour include tales of supernatural occurrences during the Civil War and the paranormal activity in the Old Exchange. This tour is an immersive experience that is perfect for lovers of the macabre and those with a taste for sweet desserts.

In conclusion, if you are looking for a thrilling and delicious experience in Charleston, the Dessert with Death tour is the perfect activity for you. As the sun sets over the historic streets, indulge in Charleston's most delectable desserts while exploring its haunted sites and learning about its sinister past. Don't miss out on this unforgettable activity.
Book Now!