Culinary Tours in Charleston, SC

For a foodie, nothing beats a culinary tour. Charleston, SC is full of them, offering great sightseeing opportunities and delicious food in the same place. The next time you visit the city, make sure to embark upon one.
Charleston Culinary Tours
With a downtown Charleston culinary tour, the tastes of Lowcountry cuisine are enjoyed while also enjoying some of the sights of Charleston's beautiful downtown; the tour is perfect for those who love good food.
Available 234 days between Mar 25, 2019 & Dec 30, 2019
View Schedule
The Charleston Food Tour is a great culinary tour for lovers of fine cuisine who want to experience the 300-year history of South Carolina's best eateries featuring everything from chocolate to fantastic southern seafood.
This walking Culinary Tour will introduce the taste buds to the flavors that make Charleston cuisine unique while meeting the chefs behind the tantalizing dishes that keep people coming back for more.
Available 79 days between Mar 28, 2019 & Dec 27, 2019
View Schedule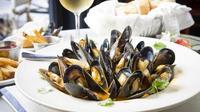 There's plenty of food to be had in the beautiful and historic city of Charleston, South Carolina, so make sure to check out this exciting Upper King Street culinary tour, where fine meals meet fine company.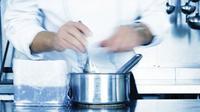 Among South Carolina's top culinary tours, we will take you behind the scenes within an array of restaurants, and you will enjoy smells, flavors and unique access that you will be delighted about to tell others upon your return home.
Available 40 days between Mar 29, 2019 & Dec 27, 2019
View Schedule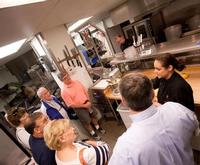 Your culinary tour will be of the Upper King Street area of downtown Charleston. You will eat at the the best restaurants with low country cuisine. Some of the food you might sample are shrimp and grits, fried chicken, French food, seafood, crab cakes, fried green tomatoes, gumbo, and more on this 2-1/2 hour tour.
Available 201 days between Mar 26, 2019 & Dec 31, 2019
View Schedule
If you want to make sure you try some of the best local foods while in Charleston, be sure to check out a Charleston Culinary Tour!