Charleston SC Walking Culinary Tours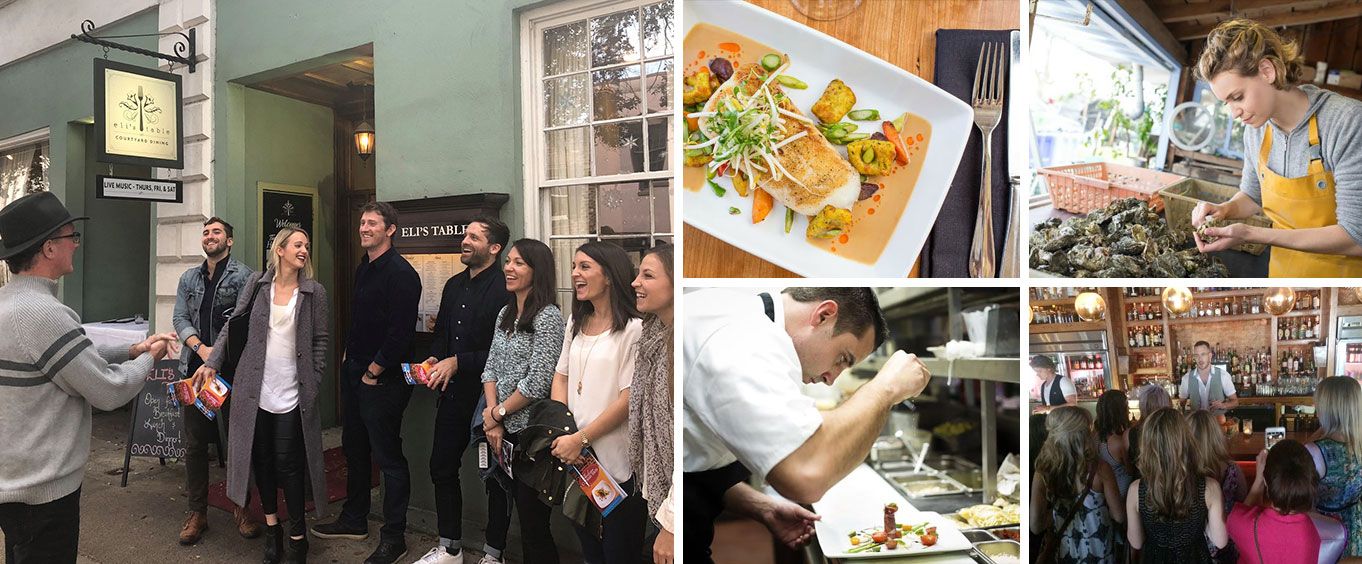 Stretch your legs and delight your belly on a walking culinary tour in Charleston, SC. These great tours offer sightseeing opportunities, the chance to try some delicious foods, and interesting information about the city itself. Book today for a fun vacation!
Charleston Walking Culinary Tours
When visiting Charleston, South Carolina, be sure to take one of the many food tours offered by Charleston Culinary Tours. The tours last approximately 2.5 to 3 hours and involve over a mile of walking. Guests will have the chance to sample local foods, desserts and enjoy non-alcoholic beverages while learning about new food, styles and techniques offered by the area's best chefs. Tours available include the Upper King Street Culinary Tour, Farm to Table Tour, Chef's Kitchen Tour, Charleston Dinner Tour, Downtown Charleston Culinary Tour, Sustainable Seafood Tour and the Mixology Tour. While different, each tour offers guests an incredible journey and will leave everyone with an unforgettable experience. One of these walking culinary tour options is sure to be a great time.
Available 229 days between Oct 14 & Dec 18
Oct 13
11:00 AM
2:00 PM
3:00 PM
Oct 14
11:00 AM
2:00 PM
3:00 PM
Oct 15
11:00 AM
2:00 PM
3:00 PM
Oct 16
11:00 AM
2:00 PM
3:00 PM
4:30 PM
Oct 17
9:30 AM
11:00 AM
2:00 PM
3:00 PM
5:00 PM
5:45 PM
Oct 18
9:30 AM
11:00 AM
2:00 PM
3:00 PM
5:45 PM
Oct 19
9:30 AM
11:00 AM
2:00 PM
3:00 PM
5:45 PM
Oct 20
11:00 AM
2:00 PM
3:00 PM
Oct 21
11:00 AM
2:00 PM
3:00 PM
Oct 22
11:00 AM
2:00 PM
3:00 PM
Oct 23
11:00 AM
2:00 PM
3:00 PM
4:30 PM
Oct 24
9:30 AM
11:00 AM
2:00 PM
3:00 PM
5:45 PM
Oct 25
9:30 AM
11:00 AM
2:00 PM
3:00 PM
5:45 PM
Oct 26
9:30 AM
11:00 AM
2:00 PM
3:00 PM
5:45 PM
Oct 27
11:00 AM
2:00 PM
3:00 PM
Oct 28
11:00 AM
2:00 PM
3:00 PM
Oct 29
11:00 AM
2:00 PM
3:00 PM
Oct 30
11:00 AM
2:00 PM
3:00 PM
4:30 PM
Oct 31
9:30 AM
11:00 AM
2:00 PM
3:00 PM
5:45 PM
Nov 01
9:30 AM
11:00 AM
2:00 PM
3:00 PM
5:45 PM
>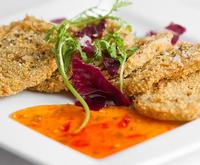 A walking culinary tour through the beautiful city of Charleston, SC is sure to be an amazing time. Do not miss out on the fun by booking the Savor the Flavors Walking Food Tour where you will be able to get out and explore the area and its unique culinary flavors. Enjoy an amazing adventure with one of these unique tours the next time you visit this Southern city
Available 445 days between Oct 14 & Dec 31