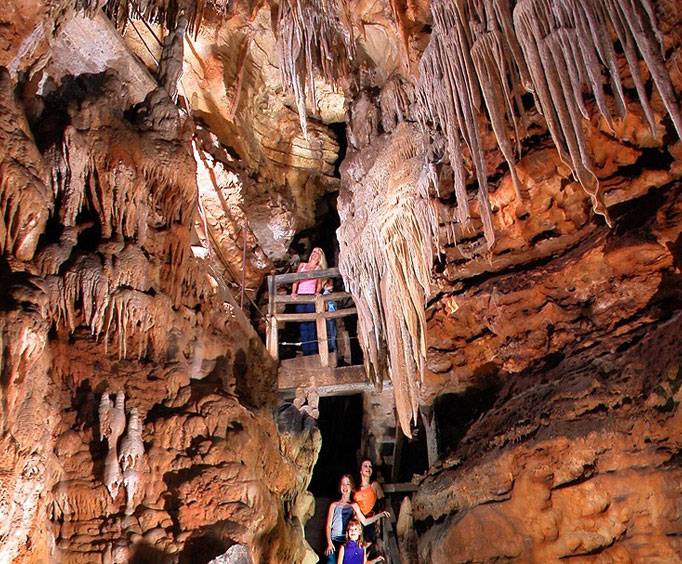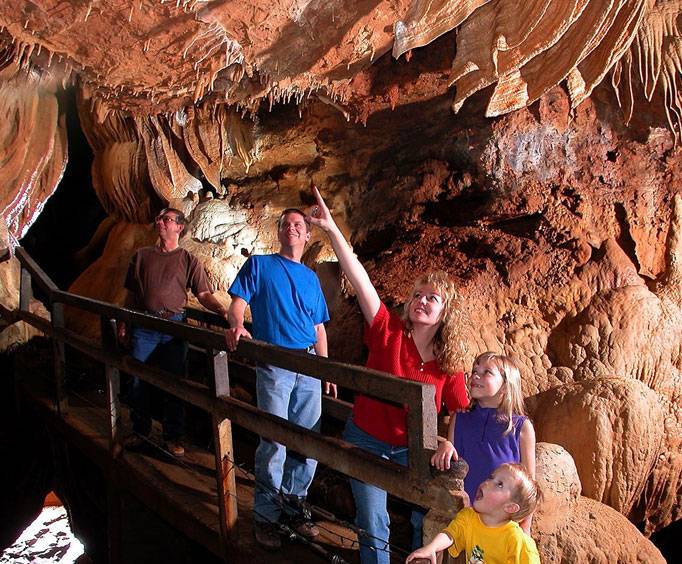 Talking Rocks Cavern in Branson West, MO
423 Fairy Cave Lane Branson West, MO 65737





(
4.0
)
Based on

5

reviews ↓
Caves, gemstone mining, mini golf and plenty other activities are here to educate and entertain. The Indian Creek Mud Cave tours are no longer available.
Talk about fun! These caves have stunning views of the Ozark's underbelly and tons of information on how these fascinating rocks were formed. And when you've had enough of caves, there are plenty of other activities here for the whole family. Museum exhibits, picnic areas, mini-golf, gift shop, rock shop, family games. The 400-acre nature preserve provides an excellent place to walk with beautiful views of the Ozarks where bats fly at night and friendly critters scurry during the day. Also, the family can search for precious gemstones in the gemstone mine.
Find out what all the talk is about at Talking Rocks Cavern.